Biggest bauma yet
By Lindsay Gale20 March 2008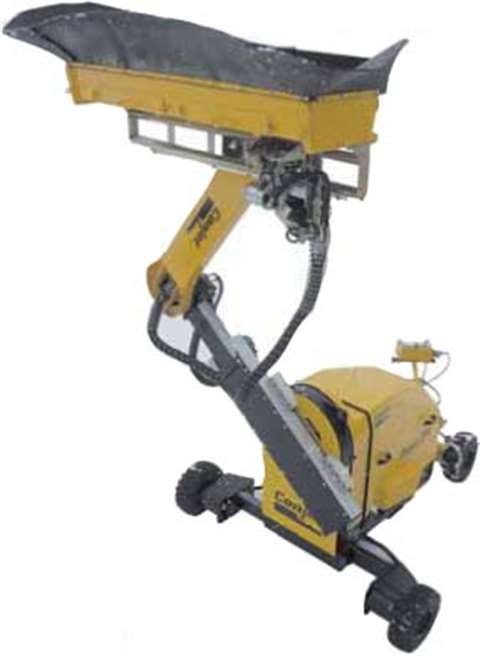 Conjet used the Bauma trade show to launch a new hydrodemolition robot, the Conjet Robot 364 MPA.
It features a rigid design and improved multipurpose arm, which provides up to 6 m (19.7 ft) upward reach and 5 m (16.4 ft) to the side, and provides improved accuracy in positioning and holding the feedbeam. It can operate with a reaction force of 2,000 N, equivalent to the force of a water jet generated by a 550 kW (700 hp) high pressure water pump.
New features include hydraulically height adjustable steering wheels that improve greater maneuverability to position the feedbeam with its integral jetting lance and individually hydraulically extendable drive wheels to optimise stability.
The new machine features the latest in onoard board PLC systems and a new control box to control the hydrodemolition processes. Electric power allows the unit to be used in tunnels and garages without the production of hazardous fumes from exhaust gases.