CDE unveils centre of excellence
CDE, the wet processing equipment solutions specialist, has officially opened its global headquarters in Northern Ireland, which it says will provide a Centre of Excellence for more than 400 staff.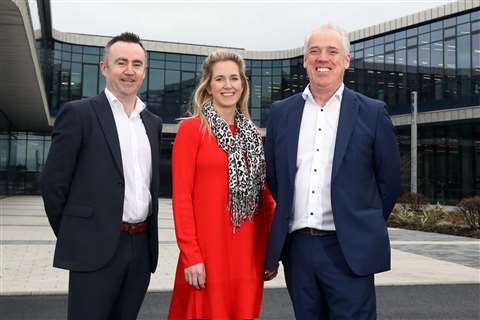 The new facility is described as the world's largest campus dedicated to the wet processing of materials in sectors including construction and demolition waste recycling.
It will enable CDE to continue to expand its workforce and act as a base to create a dedicated Innovation Hub later this year.
"Our new headquarters is a perfect base to continue to expand and develop our highly-skilled engineering team with more than 600 years of combined experience," said chief operating officer Sean Kerr.
"Having all our engineers based in the one facility will help us enhance our solutions, products, processes, communication and team working for the benefit of our customers.
"Being agile as a company has been central to our success, and our new headquarters has been purpose-built to ensure that continues into the future," he adds.
Managing Director, Brendan McGurgan called the centre "an outstanding base from which to expand and develop our business and our workforce" while chairman Tony Convery said the company would be "very proud to bring customers from around the world" to the site.