Carrier invests in temperature control fleet
By Murray Pollok03 December 2020
Carrier Rental Systems in the UK - a renter of temperature control equipment - has made a "major investment" in space heating, hot water and steam boiler plant to meet anticipated demand this winter.
The new products include Ecodesign-compliant low temperature hot water (LTHW) heaters, in both oil and gas-fired options, and medium temperature boilers and steam plant. The company is also using a new approach to heating equipment with a flexible skid-mounted system.
Additions to the fleet in the UK and Ireland cover 100 kW, 300 kW and 600 kW LTHW units, suitable for industrial and commercial applications.
Based on Riello condensing boilers, the heating units can be combined with brazed plate heat exchangers on a skid-mounted package, enabling them to also produce hot water.
Marc White, Director and General Manager of Carrier Rental Systems, said; "The development means we can cater for a much wider range of customer requirements, spanning both heating and hot water generation, extending the usefulness of our fleet and ensuring we can effectively support customers in the event of a breakdown in both of these critical items of plant,"
The company has invested in three additional 3000 kW plug-and-play heating systems, which provide cover for planned and un-planned heating requirements in applications such as large office buildings, leisure centres, universities, factories and process heating. The units come enclosed in a shipping container, with quick-release water and electrical connections for speedy deployment.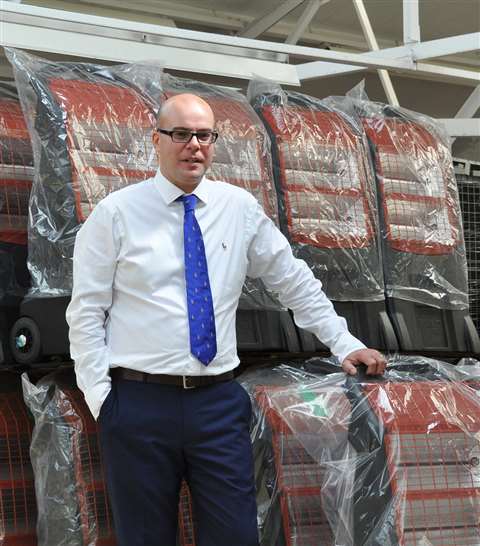 Carrier Rental Systems has also addressed anticipated demand for small, individual space heaters, investing in 800 oil-filled convector-radiators, desitgned for offices and shops. Part of this new fleet has already been designated for a large public sector office heating rentalcontract in England.
Completing the investment is new 150 kW indirect diesel fired (IDF) heaters for applications such as industrial space heating, warehouses, and concrete drying; and new steam boilers in 9 tonne, 5 tonne and 2 tonne options, for hospitals, food manufacturing, and cardboard and paper production.
Carrier said an important part of the investment is remote monitoring as standard across the fleet.
"The ability to remotely monitor plant gives us total visibility of equipment 24/7," said White. "This offers customers complete reassurance that systems are performing effectively.
"In addition to monitoring performance and alarms, it enables us to keep track of fuel levels and water-dosing status, to ensure continuity of service throughout the hire period."
He said remote monitoring was particularly valuable in critical applications such as food production, server rooms, and process applications "where high value assets are at stake in the event of a problem…remote telemetry gives customers an added level of assurance for complete peace of mind."