Cat stock rises following Pentagon deal
By Mike Hayes04 September 2017
Manufacturing giant Caterpillar has signed a US$663 million deal with the US Department of Defense (DoD), to supply it with commercial construction equipment.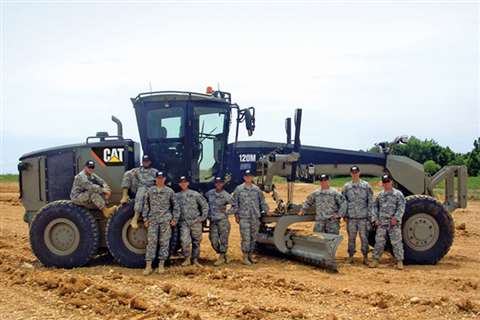 Immediately following the announcement, Caterpillar shares rose to an all-time intra-day trading high of US$117 per share.
The five-year contract will see unspecified equipment, produced at Cat sites in the US and overseas, delivered to the army, navy, air force and marine corps, as well as a number of federal civilian agencies.
The deal was announced on the DoD's daily list of awarded contracts, following which, Caterpillar issued a statement saying, "This multi-year agreement with the Defense Logistics Agency is an Indefinite Delivery/Requirements Contract and is expected to include delivery of a variety of machines across Caterpillar's earthmoving, excavation, material handling & underground, and building construction products.
"The contract reinforces Caterpillar's long tradition of supporting our men and women in uniform with high-quality equipment for their use in the field."