Double production
By Construction Europe11 June 2008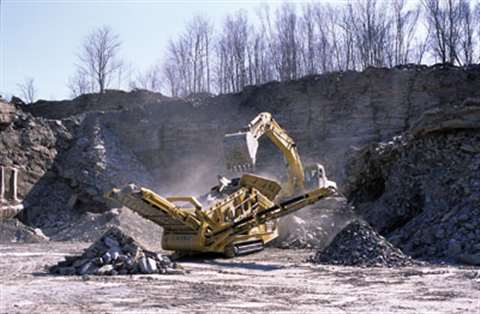 Modena, Italy-based excavation specialist Fercav has bought a new Extec E-7 screen to replace its previous Extec Robotrac. According to the company, production has already doubled with the new machine without any increase in costs.
Fercav owner Corrado Ferrari said he has been impressed by the E-7. "The Robotrac was an excellent machine and easily managed a production level of over 300 tonnes/hour," he said. "But the new E-7 costs almost exactly the same to operate but has almost doubled our production levels. Its manoeuvrability ensures that the loading shovel used to feed it never has to travel more than 10 metres, thereby minimising owning and operating costs still further."
The ExtecE-7 is designed for use in the most demanding applications. Carried on a sturdy, crusher type chassis, and featuring an adjustable heavy-duty hopper, double plated apron feeder and adjustable incline heavy-duty screen box with high throw and vibration characteristics. Typical applications include screening heavy overburden at the quarry face, pre-screening and scalping, recycling of construction and landfill waste and separation of cohesive aggregates.