ECOL support grows in Germany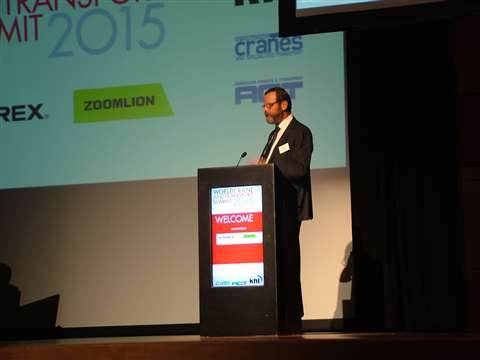 Crane & Logistics Partner has been certified as the first Germany-based examination institute for ESTA's new European Crane Operators Licence (ECOL).
The company, based in the town of Rheine in north-west Germany, passed the ECOL audit, carried out at the end of March by Lloyd's Register, the body tasked with overseeing standards. Company founder Marcus Wübbelmann, a former crane and logistics expert for GE Energy, said that he and his colleagues were "super proud" at the news.
"The team has done a tremendous job to prepare the infrastructure and processes to be able to pass the audit." Wübbelmann added, "I believe that ECOL will both improve safety and lead to a stronger and more efficient industry. Better education is vital, especially when one considers the increasing level of complexity of both projects and equipment."
Immediately following certification and before the coronavirus Covid-19 lockdown, the first three examinations in the German language were performed by C&LP at Liebherr's training facility. Liebherr completed the process of becoming an approved European Crane Operators Licence training centre and received its ECOL Certificate earlier in March, also following final approval from Lloyds Register. The current certificate is valid until March 2023.
Liebherr has long been a strong supporter of ESTA's ECOL project and agreed to align its training systems with ECOL's approach last year. As a result, any operator that passes the aligned Liebherr training examinations will also be eligible to receive an ECOL licence – provided the operator registers with ECOL and the organisation's SkillRecord system that logs his or her experience.