Euro Auctions' Hong Kong debut
By Christian Shelton16 August 2017
Euro Auctions, the international auctioneer of construction machinery and agricultural equipment, has announced it will hold its first ever sale in Hong Kong on Thursday 14th September, 2017.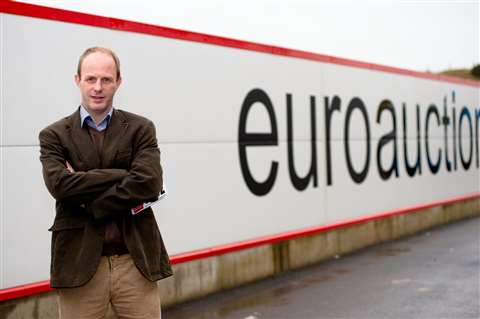 According to Euro Auctions, the large number of construction projects currently taking place in Hong Kong means there is a steady supply of used construction equipment and machinery coming onto the market. The auctioneer says its first Hong Kong sale is expected to contain over 400 lots. This will include a large range of excavators (ranging from mini variants to 45-tonne models), over 20 articulated dump trucks, ten mobile cranes (ranging from 25‑75 tonnes), plus other associated equipment. A selection of access equipment and smaller items, such as generators and compressors, will also feature, said Euro Auctions, and the sale will include many major brands, such as Komatsu, CAT, Doosan, Hitachi and Kobelco, to name but a few.
Euro Auctions says it can supply detailed machine specifications to aid the transportation of machinery bought and it can also supply shipping costs to all major shipping destinations around the world for each piece of equipment.
In order to accommodate the auction, Euro Auctions has acquired a facility at DD78 Lot 1479, Kaw Liu village, Ta Kwu Ling, Shungshui, New Territories, Hong Kong. This comprises a secure asphalt base compound in which all equipment can be viewed during the two weeks prior to the auction date. Registration and bidding for this sale will take place at the Panda Hotel, Tsuen Wan Hong Kong, and the auction will be broadcast in real time with online bidding available through the Euro Auctions online bidding platform.
The sale will also be simultaneously transmitted and shown at Euro Auctions' recently acquired 22-acre purpose-built auction complex in the Jebel Ali Free Zone area of Dubai, UAE. This includes a 360-seat, air-conditioned, enclosed auction arena (which hosts its own inaugural sale the day before, on 13th September, 2017).
"We're delighted to be able to work with Wealth Mind Equipment and some of the leading rental and construction companies in Hong Kong to provide them with a means to dispose of their equipment into the world market," said Jonnie Keys, Euro Auctions' commercial manager. "Construction equipment demand around the world has continued to grow with strong demand in the USA and Europe, together with recovery in key markets such as Australia and Russia making equipment prices strong around the world. We're excited at the prospects this auction presents us. It enhances our service to our existing customers in this region and also gives us access to new buyers and sellers in the Asian marketplace. Over the coming months we expect to see more equipment leaving Hong Kong and ultimately continue to meet the needs of customers elsewhere. In particular, this sale will present the excellent equipment now available in Hong Kong to buyers from Thailand, Malaysia, Viet Nam and Myanmar."