EvoQuip Colt 1000 shows versatile side
Civil engineering and plant hire company P&L Barton, based in Lancashire in the north of England, took receipt of its first EvoQuip Colt 1000 screen from distributor Blue Central in June.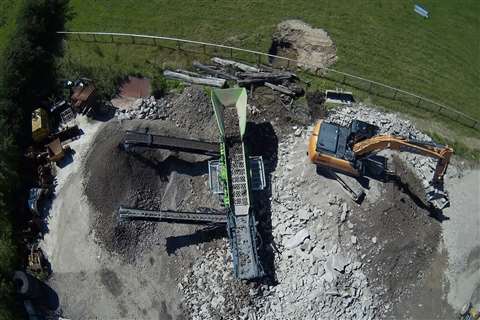 Since then the machine has been on hire contacts in multiple configurations to suit the required job sites. One recent application has been to produce limestone walling stone for a client where space was limited.
P&L Barton set about reconfiguring the Colt 1000 so that both conveyors discharged out the same side into segregated areas, maximising the area available and eliminating double handling.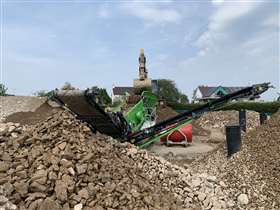 "We have been able to run the machine in two-way split on one project then convert it so that mids and fines are discharged on the same side on a really compact site, and in standard set up on another site," said plant manager Richard Barton.