Finance for $4.3 billion Colombian metro
By Andy Brown08 August 2018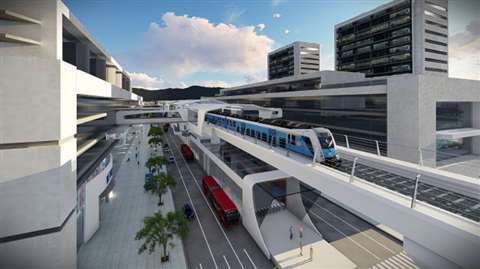 International development banks have agreed to provide funding for the development of a US$4.3 billion metro system in Bogotá, Colombia.
The transport project, for which construction will begin in 2019, involves a 24km elevated railway, the construction of 16 stations and 28 access buildings.
It is said that when work starts it will be the largest infrastructure project in Colombia.
The World Bank, Inter-American Development Bank and the European Investment Bank have all agreed to help finance the scheme.
The project is part of Bogotá's 2016-19 Municipal Development Plan, which also includes linking the bus system to the metro and building 14km of cycle paths.