Fleet management
By Richard High17 April 2008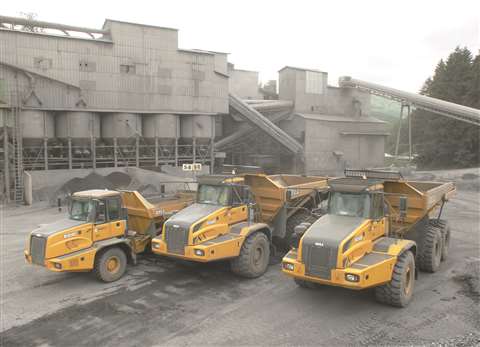 Bell Equipment's GPS-based Fleetm@tic system is available in three packages - Fleetm@tic Lite, Fleetm@tic Std and Fleetm@tic Max.
Six control units monitor the engine, transmission, dashboard monitor, chassis, onboard weighing system and fan drive. These each have direct inputs and outputs to a CANbus system.
Information is collected by the memory module and includes engine performance data, fuel consumption, transmission and brake system data, as well as tipping operations and loads from Bell's onboard weighing system.
A transmitter sends this data, together with continuously collected GPS-values, via satellite to the central Bell Fleetm@tic server, which customers can access via the internet. The timing and size of the messages depends on the Fleetm@tic package chosen by the customer. The Lite version delivers large data messages twice daily, the Fleetm@tic Std transmits raw data hourly with up to 20 messages per day and Fleetm@tic Max provides almost real time management and control by sending up to 200 data messages per day.