Fuelling change
By Mike Hayes29 June 2021
How construction firms power their equipment has never been more important than it is today.
It wasn't so long ago that, in construction terms, fuels and fuel efficiency meant diesel, diesel additives and after-treatment systems.
Yet now it must equally incorporate synthetic and bio-fuels, hydrogen and other aids to the efficient – and sustainable – powering of equipment.
What hasn't changed is the large proportion of operating costs represented by fuel, which is around 20% according to recent research from Shell. The figure was published as part of a study in which Shell and Deutsche landwirtschafts-Gesellschaft (DLG) tested Shell's premium fuel and lubricants together in real-world conditions – operating equipment for over 600 hours.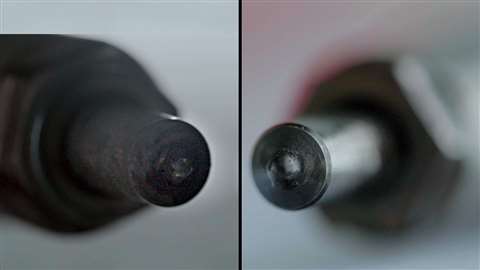 Fuel economy, compared with standard diesel and lubricants, was found to be improved by 2.7%, along with 5.6% more load-pulling power – and other benefits, including injector deposit clean-up and an increase in operating hours.
Clearly there are some relatively straightforward strategies for increasing efficiency. This will become increasingly important as we shift towards more sustainable operations and businesses find they need to act, both to ensure that they keep pace with rapidly evolving standards and regulations and to maintain a competitive edge.
The role of lubricants
Construction firms are also faced with the pressure of maintaining and improving performance levels while advancing their respective sustainability ambitions.
Shell says lubricants play an important role in driving equipment efficiency and, all-important reliability, but also help increase the overall efficiency of operations by keeping equipment running smoothly. In protecting critical components, they prevent breakdowns – increasing productivity while reducing total cost of ownership.
Beyond conventional lubricants, there are also ways for construction companies to further enhance their sustainability credentials.
Using environmentally acceptable lubricants (EALs) provides an effective way for companies operating near environmentally sensitive areas to manage their impact on local ecosystems.
With low ecotoxicity and no bioaccumulation, they offer greater protection for soil and groundwater than conventional lubricants. This means that spills are far less damaging – both to the environment and to the company involved – helping them avoid harm to their reputation and their ability to continue to operate.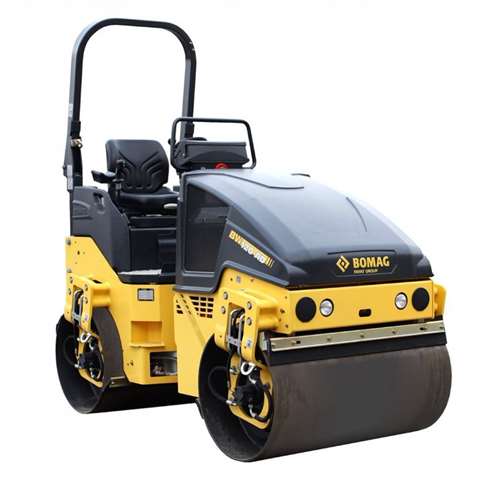 Alternative fuels are not particularly unusual within the construction sector, with propane having powered pavers for many years. Natural gas is another fuel type that is gaining popularity in this sector and last year, BOMAG launched alternative fuel options for its BW 120 AD-5 tandem roller.
The machine can be powered by diesel, by gas (LPG) or with an electric battery.
BOMAG states that the tank on its LPG version can be changed in five minutes, with the roller able to operate for up to five hours on a full tank.
Benefits of natural gas
Designed with inner-city applications and construction projects in mind, the roller complies with the highest environmental standards. It generates approximately 15% less fine dust emissions than its diesel engine version with DPF, as well as 95% less NOx emissions and 15% less CO2 than the diesel model.
BOMAG claims that environmental impacts, due to fuel spillage are eliminated, and gas – which is not water-soluble – does not contaminate groundwater.
As much of today's power conversation turns to the likes of electricity and hydrogen, diesel remains the fuel of choice on the majority of Europe's construction sites.
New diesel engine technology
The emissions regulations that have driven down diesel emissions, including both CO2 and particulates, have kept diesel engines at the cutting edge of construction technology.
Engine maker Cummins claims that the technology has been introduced to reduce emissions, which has also enabled higher horsepower and torque as well as increasing fuel efficiency and greater reliability.
Steve Nendick, the company's global off-highway marketing communications director, told Construction Europe: "One of the key technology changes has been the move to super-efficient and quiet High Pressure Common Rail (HPCR) Fuel Systems. Operating at high pressures up to 2100 bar, they deliver a cleaner burn.
"The fuel injection quantity and timing is controlled electronically for the best balance of performance, fuel consumption and emissions. Multi-injection capability reduces the traditional combustion noise significantly.
"HPCR systems operate with extremely tight tolerances. This means fuel quality and fuel filtration are critical areas for site managers to consider.
"Preventing component degradation, breakdowns and lengthy machine downtime through inorganic contamination – such as water in fuel – is key."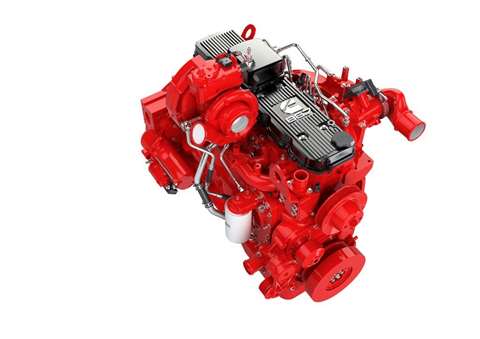 With another take on efficiency, Cummins' off-highway business director Jeremy Harsin said: "Many machines sit idling on construction sites for long periods in between tasks.
"Stop-start capability is included in our B6.7 [engine] to further cut fuel consumption as well as overall maintenance costs. Fuel savings should be between 5% and 10%, but could be higher based on the machine duty cycle."
Along with most other power generation systems producers, Cummins is undertaking research into alternative power solutions for off-road vehicles and equipment, including hybrid, full electric and hydrogen power.
While Cummins sees these options as being suitable for some uses quickly, it suggests it will take time for these technologies to be widely adopted in the construction industry, due to the variation in machine types, duty cycles, load factors and operational factors.
The case for hydrogen
Sweden's Volvo Group on the other hand has opened its first dedicated fuel cell lab in a move which the company said marks a "significant advancement in the manufacturer's ambition to be fossil-free by 2040".
The company believes that the investment will allow it to test and develop hydrogen fuel cell technology solutions in heavy construction machines, as well as other applications.
The lab, the first facility in the group to test complete fuel cell units, will be located at the Volvo Construction Equipment (Volvo CE) Technical Center in the Swedish city of Eskilstuna. It represents a significant step forward in the company's commitment to hydrogen.
Toni Hagelberg, head of sustainable power at Volvo Construction Equipment, enthused: "Fuel cell technology is a key enabler of sustainable solutions for heavier construction machines, and this investment provides us with another vital tool in our work to reach Science-Based Targets.
"The lab will also serve Volvo Group globally, as it is the first to offer this kind of advanced testing. It is a really exciting step to accelerate the development of fuel cell solutions towards our united vision for a carbon neutral society.
"Not only will the research and development carried out at the test lab be dedicated to producing fossil-free construction solutions, but we will also look at how the hydrogen itself has been produced and strive for so-called 'green' hydrogen produced from renewable energy."
Volvo Construction Equipment last year made the announcement that all of their diesel-powered construction equipment could potentially be fuelled by hydrotreated vegetable oil (HVO) without making any modifications to the engine.
HVO is different from other biodiesels in that it uses hydrogen, not methanol, as a catalyst. This produces propane, whereas when methanol is used as the catalyst the product is glycerin.
All oxygen is removed during the process of creating HVO, which is less sensitive to cold, heat or sunlight than rival biodiesels. Volvo states that it is also similar in terms of performance to regular diesel.
It should be said that biodiesel is currently more expensive than regular diesel but, since it uses the same types of tanks and pumps, switching to it is easier than many other alternative fuels because there is no difference for the ground crew who refuel the machines.
Another engine manufacturer known for its innovative approach to power solutions is FPT Industrial, a subsidiary of the Italian-American multinational CNH Industrial.
The company was recently awarded a Good Design award for its work on the Cursor X engine concept. The engine operates on what it calls the 'four Ms' concept, allowing it to be:
Mindful – designed to have self-learning capability and to provide a significant amount of information for further hardware and software design developments. It could be equipped with processors and sensors that recognise anomalies, analyse wear and tear as well as predict maintenance needs;
Modular – as the power source concept would be the same size as an internal combustion engine, with a modular architecture that allows easy assembly, vehicle integration, servicing and full scalability;
Multi-application – offering a range of options designed to supply energy for traction, auxiliary systems, implements and PTOs to any kind of industrial vehicle or machine – from delivery vans to buses, from small dozers to crawler excavators, from specialty tractors to combines, and;
Multi-power – as it would adapt to provide the most suitable propulsion solution, whether it be based on natural gas internal combustion, hydrogen fuel cell electric generation, or battery-stored energy.
Egle Panzella, FPT Industrial's brand equity, sustainability, and heritage manager, drooled: "Cursor X is a new powertrain unit, capable of using any available – and, above all, sustainable – energy source."