Garic showcases hybrid and solar equipment
By Mike Hayes09 August 2019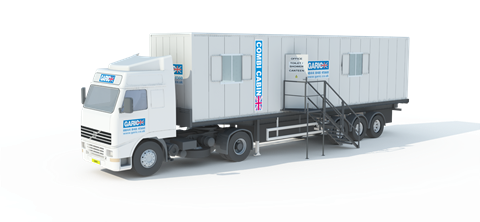 Garic, the first company to develop solar-powered welfare equipment in the UK, displayed a 12.2 m welfare trailer at the recent Plantworx show in Peterborough, UK. The new trailer uses hybrid power and, according to Garic, can facilitate up to 15 workers.
The company has also launched the Solatainer, a self-sufficient, off-grid power supply. According to Garic, the equipment was created by recycling a single-use 6 m shipping container and integrates renewable power and storage with a diesel power back-up, reducing both fuel consumption and carbon emissions.
Garic's hybrid technology also comes into play in its new welfare van, which again is said to significantly reduce the environmental impact and fuel costs associated with providing on site welfare.
Garic's director Neil Richardson said, "We've been working very hard to make sure all of our welfare and site up equipment is as eco and cost efficient as possible whilst also providing the best quality facilities for those using them.
"Some of the new features are truly remarkable, for example the way we are harnessing and storing solar power."