Gearflow raises $3 million in seed funding
By Lindsey Anderson29 June 2021
Online parts marketplace Gearflow.com has raised $3 million in seed funding, with Watchfire Ventures leading the efforts along with with participation from Newark Venture Partners, Liquid2 Ventures, Path Ventures and Harvard Business School Angels.
"One of the things that excites us most about Gearflow is its vision to serve and benefit both the demand and supply sides of the construction industry," saidJack Mosbacher, partner at Watchfire Ventures. "On the demand side, Gearflow will enable every North American construction business — from large and established to new and emerging — to order parts and get equipment back on the jobsite in a more productive, reliable, and efficient way. On the supply side, Gearflow will also provide parts suppliers and manufacturers with an entirely new pathway to customers wherever they may be located. It's a win-win for both sides."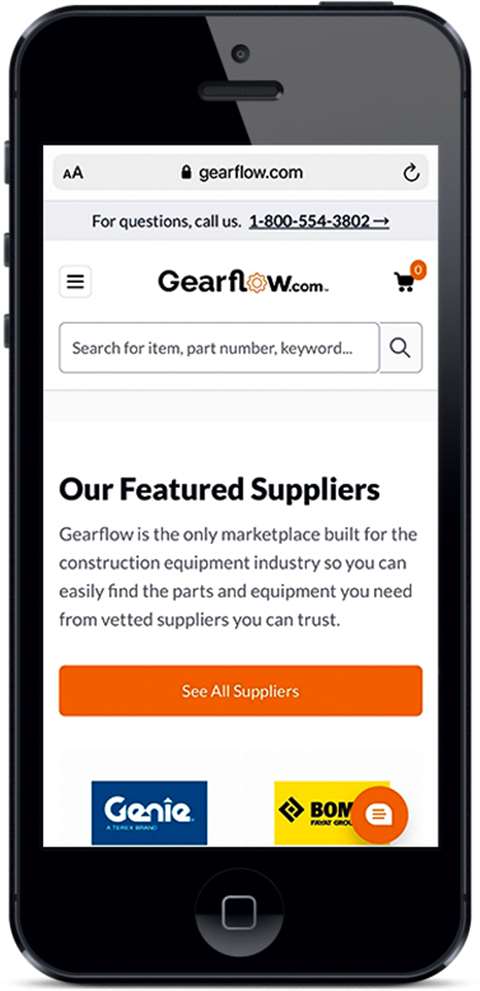 Gearflow Founder and CEO Luke Powers said the construction industry's staggering equipment downtime costs and lagging productivity have accelerated the need for digital solutions that work with, not against, the established supply chain to ease buyer pains.
"Correcting productivity for construction starts with streamlining parts procurement online," Powers said. "Parts and service go hand-in-hand, so our goal is to continue to build a marketplace platform that strengthens existing service relationships, instead of replacing them."
Gearflow's approach is essential to help move parts procurement into the digital era, according to Tom Wisniewski, managing partner of Newark Venture Partners.
"The buying experience for equipment parts is in the stone-age: calling around to find a part, faxing, arranging for pickup or shipping, only to get the wrong part in the end," Wisniewski says. "Gearflow puts the suppliers and the parts on one platform and provides seamless ecommerce functionality from search to ship. It's cheaper and faster, and it will create more satisfied, loyal customers."
In conjunction with the funding, Greg Owens, former chairman and CEO of IronPlanet, is joining the Gearflow board. Owens was at the helm of IronPlanet, the leading online marketplace for used heavy equipment, during its acquisition by Ritchie Bros. for $758.5 million in 2017, a move that combined the companies' digital reach.
"My experience with IronPlanet demonstrated that ecommerce offers a huge growth opportunity for the construction industry, benefitting both buyers and suppliers," Owens said. "I am excited to contribute to Gearflow as we revolutionize parts procurement and solve the productivity problems stemming from fleet maintenance that have persisted for decades."
The investments bring Gearflow's total funding raised to $4.6 million, after the company successfully raised a $1.6 million pre-seed round in 2019.
Luke Powers will present at this year's ALH Conference, Sept. 14 in Chicago, on e-commerce within construction. For more information and to register for the event, click here.