Good BIM use meets bad BIM use
By Mike Hayes26 October 2021
Experts praise increased utilisation of tech, but claim incorrect implementation can be costly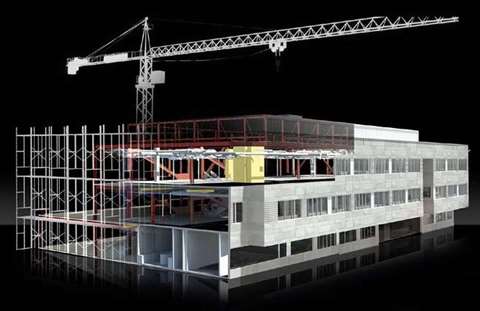 Almost three quarters (73%) of UK construction companies used building information modelling (BIM) in projects in 2020, according to a new study by business data platform Statista.
The figure represents a 4% increase on 2019 figures, which followed a drop of 2% in the previous year.
A rise of 60% in adoption rates can be seen since the first figures were produced in 2011. 
While adoption rates are clearly slowing in the UK, benefits of the technology to construction projects have been widely recognised, including in the US, which is currently working on a system similar to the UK's BIM development programme.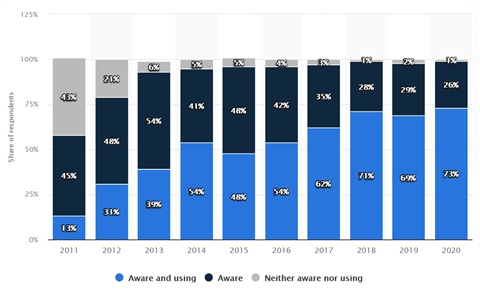 The primary advantage in BIM over traditional construction practices comes in its single-platform methodology, with all stakeholders within a project able to coordinate and view each other's actions in real time.
Nevertheless, a growing number of industry commentators have pointed out that, from an industry-wide perspective, little has changed in terms of productivity, following the mandated use of the technology on public procurement projects in the UK.
Stewart Bailey, director of the property technology firm Virtual Viewing, said, "Although the industry is incorporating BIM into their sites more frequently, we are witnessing projects where the system hasn't been used properly by all parties involved. This stops the technology's capacity from reaching its full potential and can cause a variety of problems along the way.
"In addition to construction delays and increased costs caused by poor communication between teams, companies must be aware that any data gap can cause the BIM model to be outdated. This can result in the final development differing from the originally approved plans and building permission. After the passing of the new Building Safety Bill, this could be a criminal offence."