Guisnel orders 14 Hiab loader cranes
By Ian Vallely04 January 2017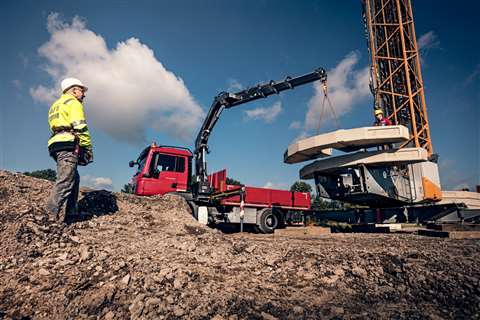 Hiab, part of Cargotec, has received an order for 14 Hiab loader cranes from French logistics and truck rental company Guisnel.
The €1 million order was booked into Cargotec's 2016 fourth quarter order intake.
Guisnel specialises in rental truck service in the French distribution industry. More than 60 per cent of trucks in its fleet have a Hiab crane.
The latest order consists of Hiab's mid-range loader cranes: seven Hiab X-HiPro 232 and five X-HiPro 192 as well as two smaller cranes, HiDuo 138 and HiDuo 188. These new cranes are at their maximum 300 kilogramme lighter than Hiab's previous models.
A common feature for all new models is easy and safe mounting on the truck chassis. Also, the new mid-range cranes are available with a full selection of Hiab control systems, either manual or remote.
Philippe Auger, Hiab direct sales business manager, commented, "We at Hiab are extremely happy to continue our co-operation with Guisnel. This time we are pleased to be delivering them their first cranes with the new Hiab HiPro system, the most advanced remote control system in the industry."
Hiab offers its loader cranes a five-year warranty on structural components as well as a general warranty of two years. The extended warranty covers all Hiab loader crane models delivered as of 1 October 2016.