H&E calls off Neff acquisition
H&E Equipment Services has notified Neff Corp. that it does not intend to submit a revised proposal to acquire the company. This comes after Neff received a superior offer from an unidentified bidder to buy the company.
John Engquist, chief executive officer of H&E, stated that, "We will remain disciplined on the price that we pay for assets. We intend instead to pursue an accelerated strategy of greenfield expansion and opportunistic roll-up acquisitions which we believe will be a higher and better use for our resources."
As previously announced, on July 14, H&E and Neff entered into a merger agreement pursuant to which H&E agreed to acquire Neff for $21.07 per share, subject to certain downward adjustments. On August 13, Neff notified H&E that it had received a superior proposal from a strategic bidder to acquire Neff for $25 per share, and that Neff intends to terminate the merger agreement to enter into an agreement for such acquisition proposal. Prior to terminating the merger agreement Neff was required to negotiate in good faith with H&E for five business days. H&E has waived this period.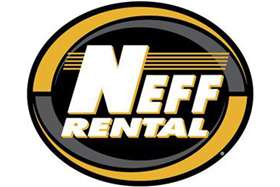 The announcement leaves Neff free to terminate the previously announced merger agreement with H&E. The agreement with H&E requires Neff to pay $13.2 million to H&E if Neff backs out to accept another offer.
H&E's offer included taking on $690 million of Neff's debt. The acquisition would have boosted the number of H&E branches from 78 to 147 and created a combined equipment fleet of 43,749 units with a total original equipment cost of $2.2 billion.