Huisman tests 3D printed crane hook
By Alex Dahm15 January 2018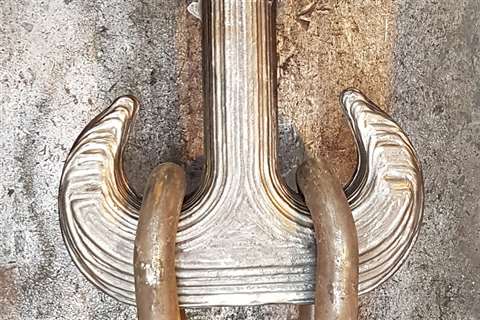 Specialist crane and subsea equipment manufacturer Huisman has manufactured an offshore crane hook using a 3D printer. The Dutch company said it is the first of its kind.
Not only that, it passed its 80 tonne load test "and all associated quality control checks according to the strictest criteria," Huisman said.
Forging or casting the steel are the usual methods of making a hook. The printed method uses the wire & arc additive manufacturing' (WAAM) process. The material is high tensile steel. Huisman said it can produce medium- to large-size components, for example, a large 4-prong hook, weighing nearly a tonne.
Benefits, especially for large hooks, include shorter delivery time, a more consistent quality level and at a competitive price, Huisman said. The WAAM process can also be used to make other parts and components, especially ones with complex shapes. Development plans include further improving the WAAM process by reducing the cost price and to increase manufacturing capability to acommodate items up to 2.5 tonnes.