IAPAs on Wednesday
By Euan Youdale04 March 2019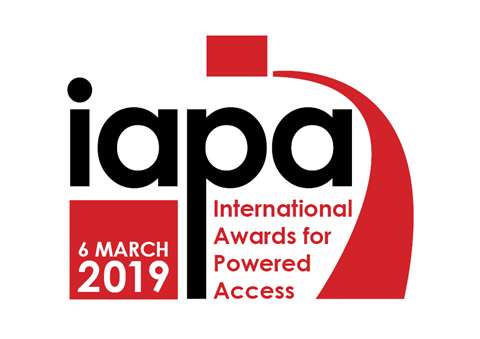 The International Awards for Powered Access (IAPA) 2019 takes place tomorrow, celebrating best practice and excellence across the industry.
More than 100 entries were received for this year's edition of the IAPAs, taking place in Dubai, UAE (6 March) - the first time it has been staged in the Middle East.
The awards shortlist was revealed, following the judges' meeting in Amsterdam mid-January. The independent judging panel of access industry experts, with longstanding international experience, voted to determine the shortlist and winners.
The organisers of the event, IPAF and Access International, would like to thank the judges for their efforts in considering all the submissions, and to all those who sent in entries this year. The standard of the entries was very high overall, so, if you or your company did not make it on to the shortlist this year, please make sure you enter again next year.
The IAPAs dinner regularly attracts audiences of around 450 – book your place at the event before the end of January to take advantage of the special early-bird rate.
IAPA 2019 SHORTLIST:
Access Rental Company of the Year
AFI-Uplift
A-Plant
Loxam
Manlift
Shanghai Horizon
Contribution to Safe Working at Height
Manitou – reduce-program.com
Proud2bSafe – working at height motivational speaking
Skyjack - SGLE
Digital Development Award
Comet - Solar virtual reality
Haulotte - Quick Positioning app
Hoogwerkt - online booking platform
JLG - BIM library
Riwal - Access4U
The IAPA Innovative Technology Prize
GMG - I Power
Ruthmann - Dynamic Reach System (DRS)
Serious Labs - Ryze-MEWP VR Simulator
Skyjack - Elevate On
IPAF Training Centre of the Year
ALS Safety
A-Plant
Nationwide Platforms
UTN Training
IPAF Training Instructor of the Year
Charlie Ellis
Greg Trezise-Wallace
Peter Hazell
Powered Access Pioneer
Access Rental Gulf
Dingli
Haulotte
Rapid Access
Rent & Rise
Product of the Year - Mast Climbing Work Platforms & Hoists
Alimak - Mammoth TM
Electroelsa - H50
Maber - MBC50
Scanclimber - Centum SC10000
Product of the Year – Scissor Lifts & Vertical Masts
EHM - E Series
Faraone - Elevah 50 Air
Forever-ODM - 3215 Scissor-Boom
Hybeko - Tunnel 3390 RT
JLG - 10MSP
Product of the Year – Self Propelled Booms & Atrium Lifts
Almac - Jibbi 1250 Evo
Easy Lift - R420 EI
Haulotte - HA20 LE PRO
Niftylift - HR12L
Sinoboom - GTBZ18J
Product of the Year – Vehicle and Trailer Mounted
Bronto Skylift - S35EM
Comet - Solar
Ruthmann - Steiger T900
Access Photo of the Year
To be announced at the ceremony
IPAF/Access International Lifetime Achievement Award
To be announced at the ceremony
THE JUDGES ARE: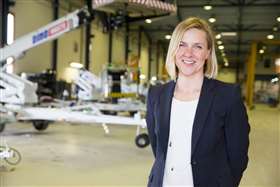 Karin Nars, executive chairman at Finland-based Dinolift.
Patrick Witte, vice president global sales and business development, MEC Aerial Work PlatformsSérgio Kariya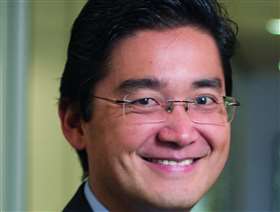 Sérgio Kariya, president of Brazil-based Mills Estruturas e Serviços de Engenharia.
Teresa Kee, director, corporate safety at US-based United Rentals.
NON-VOTING chairman: Euan Youdale, editor, Access International
IPAF Summit
The IAPAs take place on the same day as the IPAF Summit, with a networking reception on the 5th and a site visit on the 7th to the Manlift depot in Dubai.
Attendance is free for the IPAF Summit, which takes place on the same day as the IAPAs and brings together senior representatives from across the access community to discuss and debate the latest developments in our industry. Delegates should register at www.iapa-summit.info/booking
Delegates to the IPAF Summit, can also book a place at the networking reception, planned for the 5th and the site visit on the 7th to the Manlift depot in Dubai.
THIS YEAR'S SPEAKERS INCLUDE:
Matt Fearon – Genie president, Terex AWP
Jim Colvin – CEO of Serious Labs
Peter Schrader – MD & COO of German rental giant Zeppelin Rental
Erhan Acar - general manager of Rent Rise from Turkey
Richard Whiting – IPAF UK GM
Andrew Delahunt – IPAF Director Technical & Safety
Giles Councell – IPAF Director of Operations
Murray Pollok – Managing Editor of Access International
A break out session on MCWPs will be led by Angel Ibanez and Romina Vanzi of IPAF.
More speakers are being finalised, including a panel of regional, UAE-based rental experts.
Attendance at all parts of the event requires online registration at www.iapa-summit.info
For questions on the awards, contact Euan Youdale, Editor, Access International. Tel: +44 (0)1892 786214, E-mail: euan.youdale@khl.com
For speaking opportunities at the Summit, contact Jo Power, Head of Membership & Communications, IPAF. Tel: +44 (0)15395 66700, E-mail: jo.power@ipaf.org