Jet implodes three towers in India
By Leila Steed15 January 2020
Jet Demolition has carried out the urgent demolition of three high-rise buildings in the Maradu region of Kochi in Kerala, India, following an order from the Supreme Court of India for the violation of building regulations.
The three buildings, named Holy Faith H20, Jains Coral Cove and Golden Kayaloram, were located within 1.5 km (0.9 miles) of each other in a dense and highly populated urban area.
The South Africa-based contractor said the safety of the public was of paramount concern for the Indian authorities and themselves, as the buildings measured 20 storeys, 18 storeys and 16 storeys high, with one positioned just 6 m (20 ft) away from a school.
Joe Brinkmanm, Jet Demolition director, said: "The major factor from an operational point of view was the close proximity. Therefore we had to ensure we had good control to mitigate any chance of damage."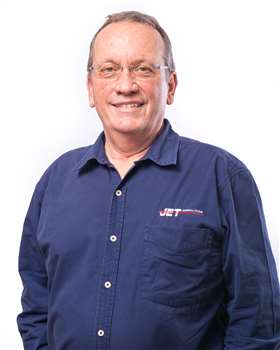 Supported by a 160-strong local crew provided by Edifice Engineering, which had also been contracted to remove the demolition arisings, the company carried out the implosion of the Holy Faith H20 high-rise first and imploded the second and third buildings the next day.
The specialist demolition contractor had just two and a half months to plan and complete the works, which saw its 12-person team carry out the design, engineering management and oversee all operations.
The scale and location of the project required around 800 national and 300 local police personnel to carry out the evacuation of local residents and to oversee traffic control on the demolition days.
"Everything went very much according to plan," said Joe.
"A project of this complexity, within this timeframe and to this level of detail would not have been possible without the dedication, co-operation, and support from all stakeholders."
According to Jet, it was the first time high-rise buildings has been demolished by implosive means in the country.
The company said India's government has embarked on a plan to demolish all structures that do not meet the required building regulations. The number of such illegal buildings is estimated to be over 18,000.