Kennards adds to cleaning range
By Joe Malone16 February 2018
Australia's Kennards Hire has added a number of drain cleaning jets to its fleet, manufactured by Australian Pump.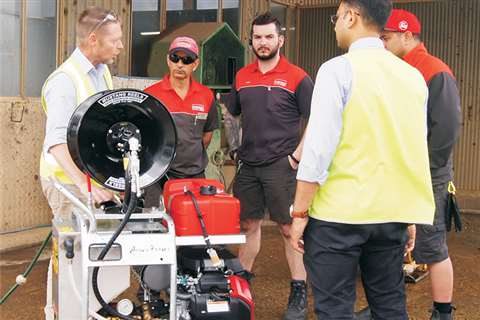 The machines are part of Australian Pump's Cobra product range, which offer 4,000psi pressure capability. The manufacturer said that its jets would unblock drains up to 6 inches "with ease". It added that users wouldn't need to be certified as the machines came within the guidelines of A-class classification within the latest Australian and New Zealand safety standards.
Mal Patel, product manager at Australian Pump, said, "Most rental companies offer conventional old-style drain cleaning gear that has been on the market for 30 or 40 years. These new machines represent an incredible breakthrough in efficiency, time-saving and safety."
Kennards Hire operates more than 150 branches across Australia and New Zealand and is the second-largest rental company in the region, behind Coates Hire. It offer a wide-range of equipment to hire, from handheld tools to large earthmoving and access equipment.
Australian Pump said it had a long-standing relationship with Kennards Hire and that the rental company should be congratulated for recognising that its products could serve a number of customers, such as plumbers, factories and hospitals.