New European dealer for GOMACO
By Andy Brown05 July 2022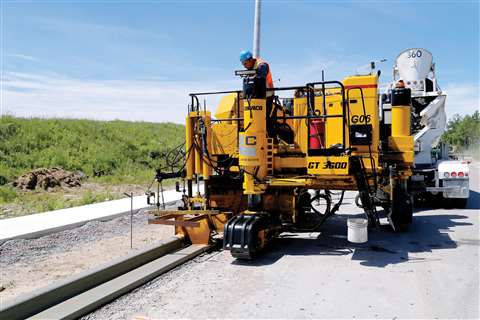 US-based GOMACO has announced the appointment of AMAGO Sp.zo.o as the company's authorised distributor for the country of Poland.
They will provide sales and service for GOMACO's full line of concrete construction products, which includes curb and gutter machines, concrete slipform pavers, placer/spreaders, trimmer/placers, cylinder finishers, canal machinery and accessories.
The appointment was made by Rory Keogh, Managing Director, and Patrick Zanan, Worldwide Business Development Director, of GOMACO International.
"AMAGO Sp.zo.o has been an established dealership in Europe for over 25 years, specialising in the construction and road equipment sector," said Rory Keogh. 
"They are committed to their customers and ensure they are supplying the right piece of equipment to meet each customer's needs."