New Manitou products for Brazil
By Euan Youdale14 October 2020
Manitou Group is launching new compact telehandlers and backhoe loaders in the Brazilian and Latin American markets.
The company aim is to gain competitiveness in the markets through the expanded product offering, including the MXT 1740 and MXT 840 P telehandlers and a new line of backhoe loaders, the TLB 844 and 818.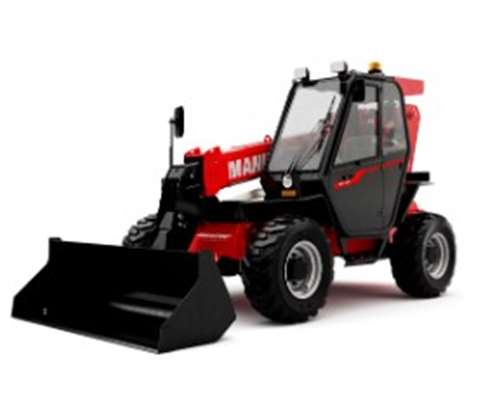 The MXT 1740 P telehandler has a capacity of 4,000kg and maximum lifting height of 17.4m, while maximum reach is 13.5m and it is powered by a 94 Hp/70 kW Perkins engine. The dimensions of the compact machine are 2.59m height x 2.38m width, while the overall length of fork carriage is 6.22m.
The second telehandler, the MXT 840 P, is a more compact machine, with the same liftin capacity of 4,000kg. Its lifting height reaches 7.6m, and the maximum outreach is 4.23m. Again the engine power is 94 Hp/70 kW, from the same Perkins engine, but width and height are lower at 2.59m x 2.38m, respectively.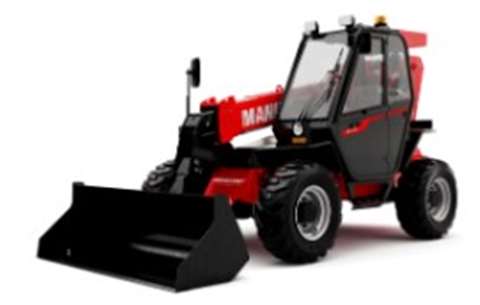 The new backhoe loaders both have a 2.13m length between the axis. The weight without load differs, with 7.5 tonnes for the TLB 844 and 7.4 tonnes for the TLB 818. Both have a maximum digging depth of 4.74m and loading height of 3.55m. Power comes from a Kirloskar engine on the TLB 844 and a Perkins on the TLB 818. Dimensions the same across the two models at 2.77m height, 2.33m width and 7.33m length.
In addition to these new models, Manitou Group will further develop the market in Brazil by strengthening its service support operations through dealers and rental companies.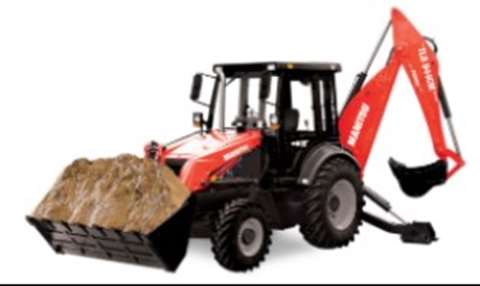 "We have aggressive growth objectives for the agriculture, construction, mining and industry segments, which highlights the importance of the Brazilian market in Latin America region. Introducing these new models is key to innovative, differentiated and customised solutions to customers, who are increasingly valuing and demanding our machines", said Marcelo Bracco, managing director of Manitou Brazil and Latin America regions.
The company is also investing in services, parts and a dealer network throughout the region, with a focus on sustainable growth initiatives. "With these new products and an enhanced service support, we will be even stronger than before, having a robust portfolio of products and services to better serve our local customers. In addition, through a global platform, with operations in Europe, North America and Asia, and expertise in application, innovation and technology for handling solutions, the company will increasingly be the ideal partner for its customers in Brazil and Latin America."