New machines from Hinowa
By Euan Youdale12 February 2019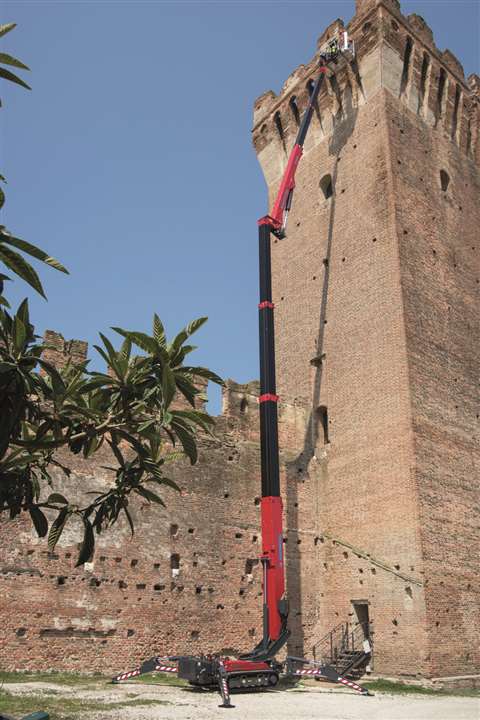 Hinowa's main message at Bauma will be based around environmental impact. The Italian manufacturer has implemented solar panels and efficient waste water treatment systems at its factories and uses water‐based paints and biodegradable oils throughout the production cycle.
Its 'green' stand at Bauma is set to include a new range of electric and bi-energy models. The spotlight will be on the HS701 tracked minidumper and its new electric 'E' version, while on the access front, there will be the LL33 and LL26 bi‐energy tracked platforms, both featuring lithium batteries and diesel engines.
Hinowa has offered lithium ion technology for more than eight years, but the LL26 and LL33 represent the first time its tracked platforms offer lithium and diesel power. Respectively, the two models feature 100 Ah and 150 Ah lithium batteries, in addition to a Kubota D902, Stage V 16.1 kW diesel engine, with a maximum torque of 56 Nm at 2,400 rpm.
The noise emissions are very low, both when using the diesel engine – at 90 dB operator perceived power level, 102 dB measured level and 104 dB guaranteed level. The 3.5 kW electric motor emits 70 and 77 dB, respectively, at operator‐perceived power level, 86 and 92 dB at measured level and 88 and 95 dB guaranteed level. The battery charger is on‐board the platform.