Operator training and certification: Testing times
By Christian Shelton01 June 2021
Covid 19 has brought both challenges and opportunities to the training sector. Christian Shelton reports.
Crane training was hard-hit during the initial stages of the Covid-19 pandemic in 2020 as in-person training ceased around the world. "All of our training stopped in those first few months," says Christina Lanham, managing director of crane, rigging, and load handling training provider Industrial Training International UK. "We couldn't provide training at our facilities and clients couldn't host us at theirs."
"I thought the analogy of paddling a canoe in a hurricane might make a good example of what it's like navigating a crane and rigging training company during a global pandemic!" elaborates Bo Collier, president of Florida, USA-based training school Crane Tech.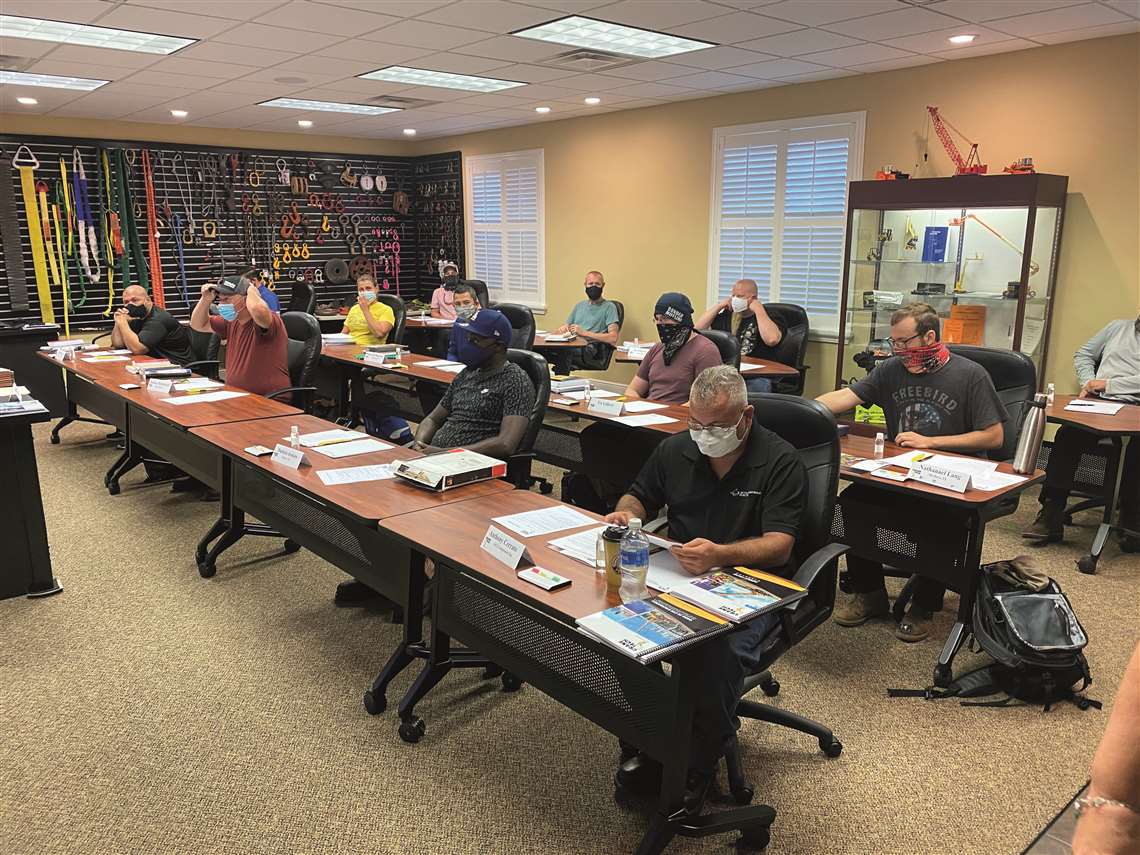 Collier is a member of the NCCCO Mobile Crane Written Exam Management and Rigging Committees and serves as a commissioner to the NCCCO. The NCCCO (National Commission for the Certification of Crane Operators) has provided nationally recognised certifications for the last 25 years and currently offers 28 personnel certification designations across 12 categories. These include mobile cranes, service truck cranes, boom trucks, tower cranes, overhead cranes, and articulating cranes.
"We were at ConExpo when Covid-19 first impacted us," says Debbie Dickinson, CEO at Georgia, USA-based training, inspection and consulting company Crane Industry Services (CIS). "For the first time ever we were told to pack up and go home. It was then that we realised the huge ramifications Covid-19 would have for our business." CIS offers a range of accredited certifications and is an authorised written and practical examiner for NCCER and NCCCO.
Yet despite the initial shock of lockdown around the world, the training sector has proved resilient and, long-term, could even benefit from some of the wider changes Covid-19 has brought.
Construction identified as essential service
Once the construction sector had been identified as an 'essential service', training providers returned to providing instruction and certification, following strict anti-Covid measures. "This resulted in NCCCO being able to continue testing throughout Covid-19 with little disruption," says Thom Sicklesteel, CEO at NCCCO. "We implemented new protocols that permit continued written (paper and pencil and computer-based) and practical testing safely. With social distancing and frequent disinfecting, candidates and certificants – and those who administer the exams – can continue testing in a safe environment."
It was a similar story at other training providers. "During the pandemic's initial days and weeks, we developed policies and training to educate our staff on pandemic conduct," says Crane Tech's Collier.
"Once we were deemed a 'critical business' we examined everything we do to see how we could continue to provide training safely," adds CIS's Dickinson. "One of the first areas we turned to was technology." Fortunately for CIS, it has a background working with video, online learning and simulation technology so, as Dickinson puts it, "thankfully those things were already in place – however not to the extent that it could totally replace everything else that we were doing."
Demand for online training skyrockets
"The impact of Covid-19 on training schedules throughout the heavy construction industry was unlike anything we had ever seen," adds Ray Rice, business development manager, CIS. "Naturally, the demand for virtual training skyrocketed."
Both ITI and CIS highlight the use of online communication platforms, such as Zoom or Microsoft Teams. "There's a lot of good technology out there for our instructors to use to work remotely," says Dickinson.
"Following Covid 19 online training has become even more accepted as a way of training," asserts Lanham. "I think we're going to see more hybrid versions of training where some is delivered online, both on-demand and live, mixed with practical hands-on training."
We started seeing this happening in October 2020, when Austrian loader crane manufacturer Palfinger, in conjunction with WIFI International – which exports Austrian educational standards, used real-time virtual monitoring via secure and stable data connections to remotely test ten students in China for their welding technician certification. The exam committee was at Palfinger's Salzburg-Bergheim headquarters in Austria while the students were in Pudong. To monitor the practical exams, Palfinger used its own SmartEye audio-visual livestream technology, plus additional mounted and mobile cameras so that examiners could make assessments in real time and communicate directly with the apprentices on site. The oral exams were conducted via an online conference system.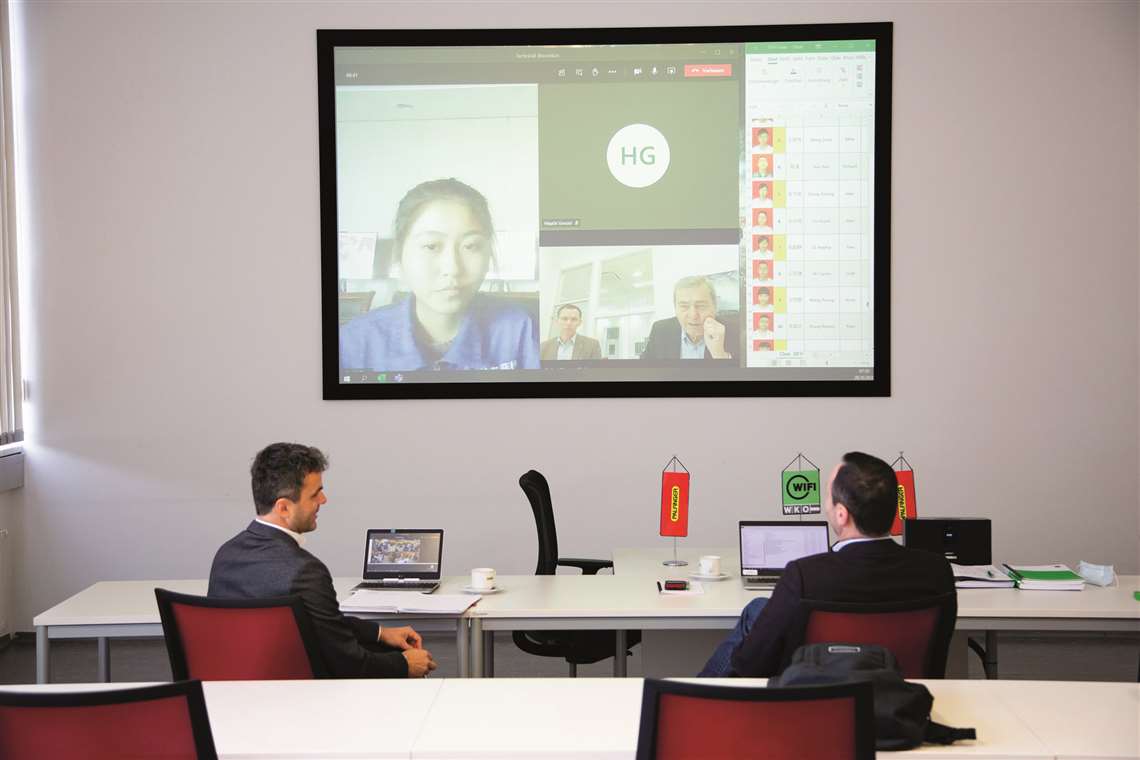 Opportunities for training
As well as the accelerated assimilation of communications technologies, there have been other opportunities for training organisations in the face of adversity. Establishing 'essential services' and 'critical businesses', for example, didn't just mean training providers could operate again; it also opened the doors to students in certain sectors, as Collier explains. "Essential business clients were the first to contact us for training. The Army Corps of Engineers must keep locks working and therefore cranes and personnel working to standard. The Coast Guard needs staff trained to operate cranes for their critical missions. Islands offshore require a continual supply of commodities, so shipping companies need personnel and cranes working at capacity. Industry cannot shut down, and their workers are critical to keeping them running. When our NCCCO certification programmes first came back industrial, government and manufacturing clients carried the load."
For workers on government furlough schemes, training was one area of activity still allowed. "While the pandemic has been unpredictable, this time of uncertainty has been an excellent opportunity for candidates and certificants to complete their certification(s) and-or recertification(s), ensuring that they are ready to work when opportunity arises," explains NCCCO's Sicklesteel. "Others have taken advantage of this time to add new CCO certifications to their portfolios, making them even more employable. Certification remains a valuable tool to show employers that one has the knowledge and skills to perform those jobs safely and efficiently. Holding one or more CCO certifications sets those candidates above others competing for the same position."
"Many individuals are currently getting their certifications, even without a guaranteed job, because they want to make themselves more employable," adds Collier.
Why it's important to keep your workforce ready
Although the economy has slowed due to the pandemic, Sicklesteel says that most employers understand the importance of keeping their workforce ready as work picks up: "Contractors do not want to be in a position of having a shortage of certified employees, or worse, scramble to get employees certified, causing work to be awarded to a more prepared company."
As for employers, the economic impact of Covid 19 is no reason to neglect training, warns Lanham. "A lot of employers have had to make difficult assessments on budget cuts and training can suffer from this," she says. "There can be training that is non-essential that can be delayed but I would, however, encourage employers to really evaluate what their teams need to be successful to be able to perform their job competently and safely. Training does cost money but a fatality or major incident is going to cost 20 to 30 times more. It's important not to take shortcuts that could have a detrimental impact on your company."
With an expected surge in 'catch-up' training over the next 12 months training schools look likely to be busy – both online, with students who, due to Covid 19, are now more tech-savvy than previously, and in person, as Covid-19 vaccinations are rolled out worldwide. 
---------------------------------------------------------------------------------------------------------------------------------------
To complement this training feature we have three additional videos from Christina Lanham, ITI UK; Debbie Dickinson, CIS; and Julien Richer-Lanciault, CM Labs. In them our guest speakers elaborate further on the challenges and opportunities for training during a pandemic.


Jobsite view: training leads to superior service

Georgia and Atlanta, USA-based crane rental, steel erection and specialised rigging provider Superior Rigging & Erecting (Superior) says that by holding its operators to a number of safety standards it ensures a high level of project safety, operational success and, crucially, customer confidence.
As a baseline, it requires all of its operators to successfully complete CDL training and a four-year state and federal registered apprenticeship programme prior to setting foot on a jobsite. This programme, the company explains, offers NCCCO certification training classes on the operation of a range of equipment, from telescopic boom crane swing cabs (TLL) to telescopic boom crane fixed cabs (TSS), lattice boom crawler cranes (LBC), boom trucks fixed cab (BTF), and tower cranes.

It also requires its operators to undergo extensive training in OSHA-related safety classes so they can receive NCCCO certifications for OSHA 30, signalperson, and rigger level one categories. By only having operators with this level of experience and expertise, Superior claims it is able to raise the ceiling for project safety and execution,

In addition to these requirements, each quarter the company pauses all its jobs nationwide to give its operators the time and opportunity to take refresher courses on a variety of key topics. These include: swinging and stowing of the jib, rigging inspection, crane setup, crane inspections, crane signalling, and more.

The company says that by holding its operators to the highest possible standards, and equipping them with the time and opportunities to remain at that standard, it is able to provide customers with a high quality of work and peace of mind. Successful projects begin long before scaffolding has been raised, Superior concludes, they begin when a solid foundation of safety and up-to-date training has been laid.
CM Labs extends presence in USA via orlando facility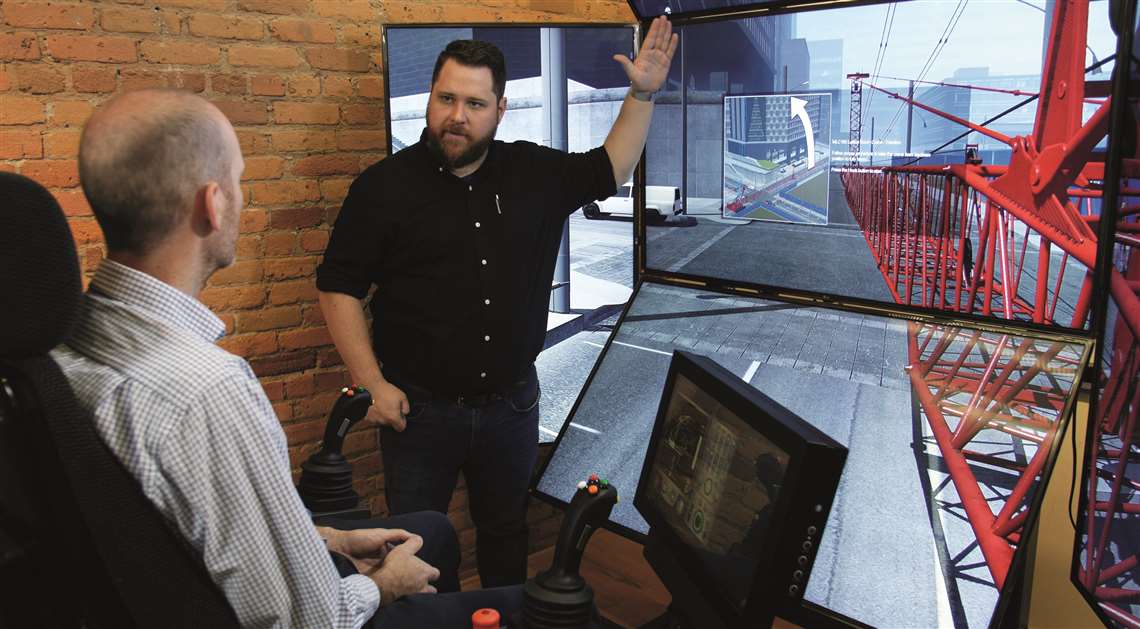 Montréal, Canada-based simulator specialist CM Labs, that makes simulators and simulation software for crane training among other sectors, has expanded its presence in the USA with a new base in Orlando, Florida.
Via a partnership with its director of sales for North America, L.D. Stutes – who is based in Florida, the company's expansion includes a meeting space and demonstration room equipped with three CM Labs simulators.

"We have our flagship pivoting multi-display Vortex Advantage, the new Vortex Edge Max System, as well as our extremely portable Edge Plus training simulator," says Patrice Commune chief revenue officer at CM Labs. "All three are configured with lifting and earth-moving equipment… The increased demand we have experienced over the last several years has led to this opportunity to make sales and service and, above all, demonstration capability more accessible. And during the Covid-19 pandemic, finding ways to connect customers with equipment is all the more important."
SC&RA reformats with digital focus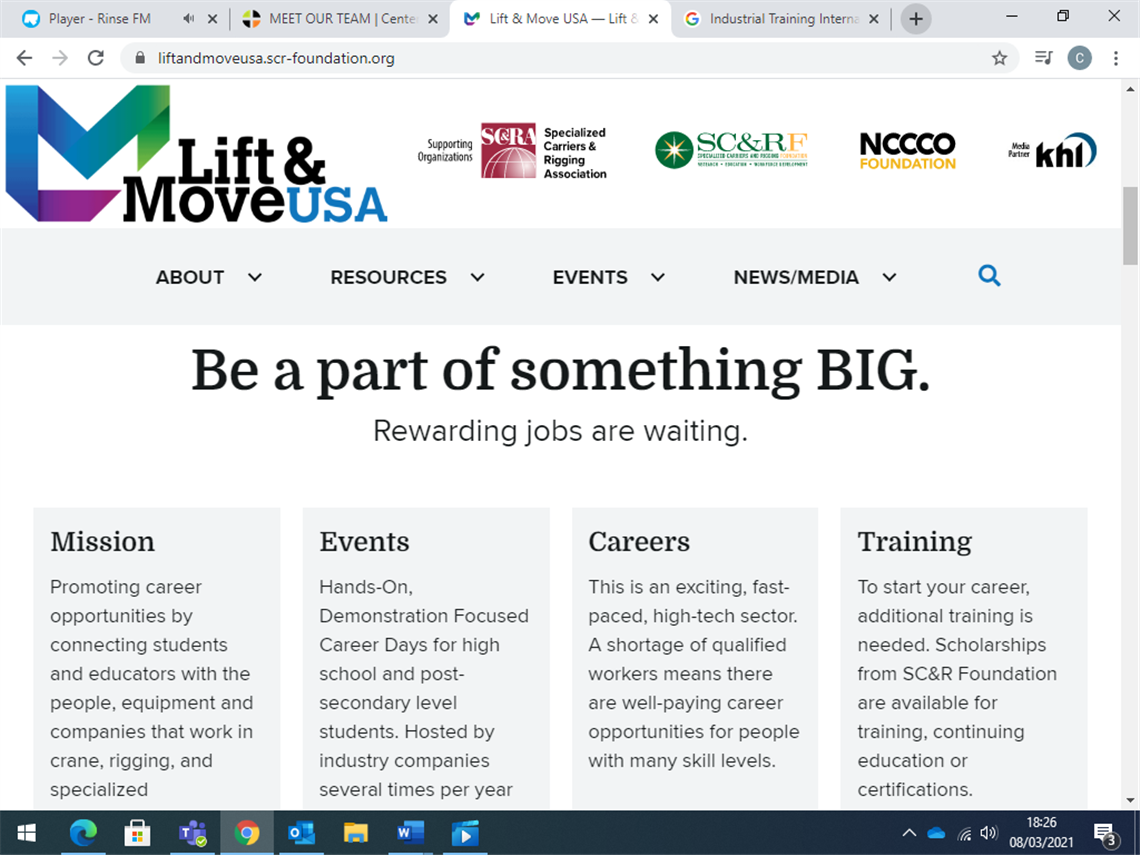 Due to the Covid-19 pandemic the SC&RA's hands-on, demonstration-focused programme Lift & Move USA, which introduces high school and post-secondary age students in the USA to the possibilities of a career in the crane, rigging and specialized transportation sectors, has been reformatted with a more digital focus in the form of a new website and expanded social media offerings.
The new website www.liftandmoveusa.scr-foundation.org showcases careers, industries and types of work available. There's also information on training, certifications and scholarships.
Lift & Move is also producing newsletters geared toward students, teachers and industry professionals. Sign up for them at: www.liftandmoveusa.scr-foundation.org/newsletter-subscribe
All Lift & Move USA social media channels are accessible via the website.
New logo for NCCCO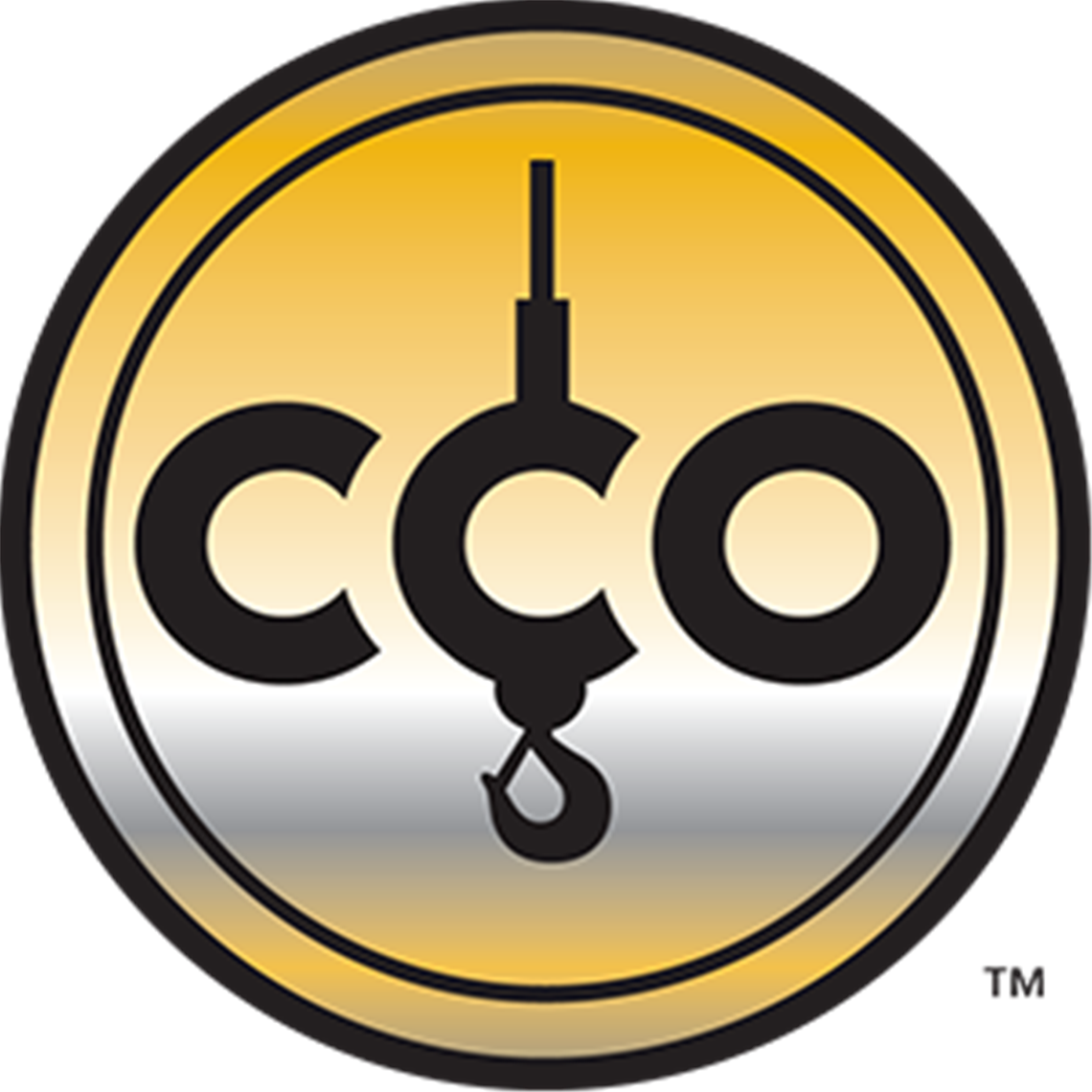 The NCCCO has unveiled a new logo reflecting its expanding scope into personnel certifications for those who use load handling equipment other than cranes. NCCCO adopted the new logo on 1 January 2021. While the new one retains the familiar stylised 'CCO' with headache ball and hook, the words around it have been removed. NCCCO will continue offering the same 'CCO'-branded certifications across 29 certification designations in 12 categories.