PM launches large articulating crane in Singapore
By Ian Vallely29 November 2016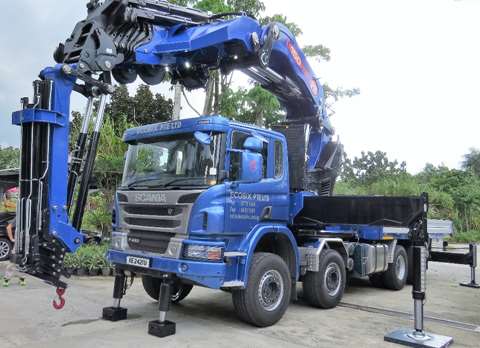 PM Oil & Steel Asia Pte, the regional headquarters in Singapore, together with its recently-appointed partner, Beng Hock Mechanical Engineering, has launched a super heavy duty articulating or knuckle boom crane – the PM150. It also presented the crane to Ecobix Pte owner Ken Sim.
The model delivered was a PM150029J2016.25 with full PowerTronic and remote control for all controls.
Giovanni Tacconi, PM Group sales director, said, "This launch is a milestone for PM and this will be a starting point for PM to develop its business, not only in Singapore, but also in the region as a whole, where PM has been a popular choice for the industry.
"An office has been set up locally in Singapore with sales and service as its main focus to ensure customer satisfaction and support when purchasing a machine from PM."