Penny SwingLifts for BT
By Laura Hatton09 July 2015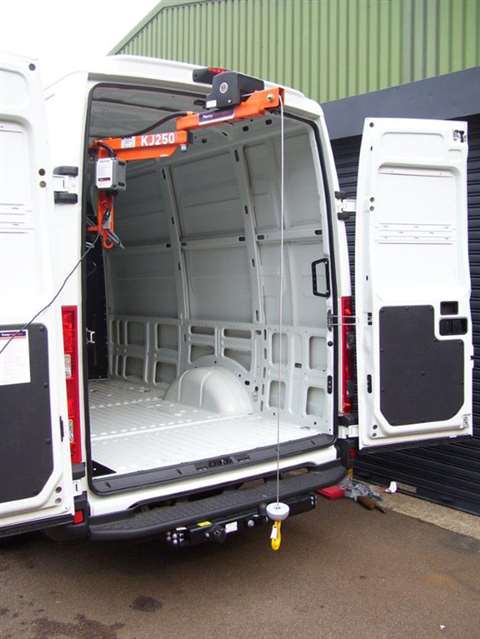 BT, a telecommunications provider in the UK, has placed an order with UK-based loader crane manufacturer Penny Hydraulics for 210 SwingLift electric cranes.
The small electric cranes will be mounted on 3.5 tonne commercial vehicles in the BT fleet. The KJ150 is a 150 kg capacity knuckle jointed crane for handling generators and general plant items within a two metre arc, the manufacturer said.
The custom-made KJ150 for the vehicle in the BT fleet are of standard design but they have reduced weight to meet specific needs set by BT, a spokesperson said. They are manufactured from high grade steel to make the design light, helping to reduce emissions, maximise fuel economy and payload.
The KJ150 is demountable and can be redeployed on other vehicles. It is designed to occupy minimum space, helping to maximise vehicle floor area. Operation is via a wander lead remote control. An overload device is fitted.
Richard Short, Penny Hydraulics sales director, said, "Weight has been removed from the crane design wherever possible, without compromising on performance or safety. At less than 32 kg, the units are really lightweight and despite the crane's increased maximum working load the new design has a major impact on saving weight. This will help BT ensure that their cranes can be installed with reduced impact on the overall vehicle weight to leave more carrying capacity for improved operational flexibility and productivity of the fleet. Although this helps with all types of vehicle it is especially useful for those in the 3.5 tonne classes where remaining within the overall weight and carrying capacity limits are always of concern."