Peru's 'most ambitious' retail project
By Andy Brown13 November 2019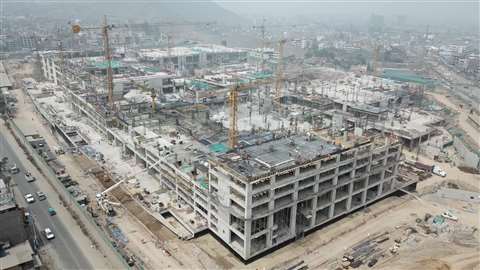 Construction is ongoing on the Real Plaza Puruchuco Shopping Centre, which will be one of the largest shopping centres in Peru at 230,000m² when it is completed.
Ulma is heavily involved in the construction, with more than 2,000 tonnes of formwork and scaffolding having been used so far, most notably Nevi and the Comain handset panel formwork system for walls and columns.
Multidirectional Brio scaffolding was used to provide worker access throughout the site. This was said to provide safe working areas for rebar installation, concrete pouring, formwork stripping, material storage, and other needs.
Ulma's Technical Instructors provided training and oversaw all personnel in the proper use of both scaffolding and formwork, ensuring that safety standards – as well as the project's deadlines – were met.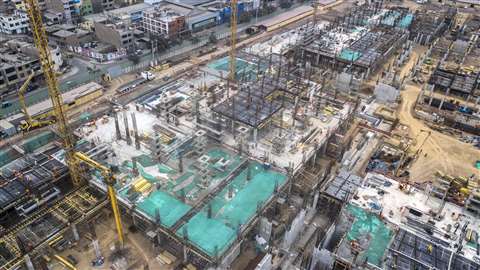 The Real Plaza Shopping Centre is considered to be one of Peru's most ambitious retail projects, with an estimated two million visitors expected in the first year alone.
The Centre is expected to draw people from around the district of Ate, as well as the districts of La Molina and Santa Clara, thereby providing economic and social development opportunities across an extensive metropolitan area.