Pete Buttigieg tapped as US transportation secretary
By Jenny Lescohier16 December 2020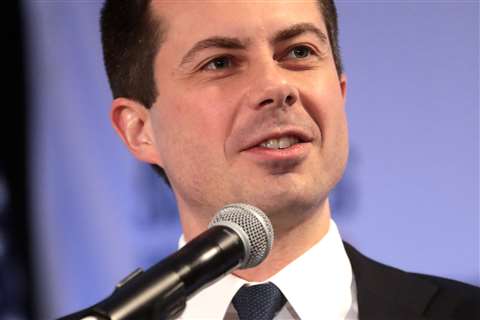 Pete Buttigieg, former mayor of South Bend, Indiana, US, and 2020 Democratic US presidential candidate, has been chosen by President-elect Joe Biden to be his transportation secretary, a move met with approval from the Association of Equipment Manufacturers (AEM).
"The Association of Equipment Manufacturers congratulates Pete Buttigieg on his nomination to serve as the next Secretary of Transportation," said Dennis Slater, president of AEM, in a statement.
"From dozers to pavers, to excavators and cranes, the 2.8 million men and women of the equipment manufacturing industry build the equipment necessary to maintain and modernise our nation's transportation infrastructure. Equipment manufacturers stand ready to work with Mr. Buttigieg and the Biden administration to build a modern, resilient, and sustainable infrastructure."
Biden was quoted as saying the Department of Transportation is the "site of some of our most ambitious plans to 'build back better'" and that he trusts "Mayor Pete to lead this work with focus, decency, and a bold vision."
Slater noted that earlier this year, Buttigieg participated in a presidential candidate forum on infrastructure co-hosted by AEM during which he "outlined an ambitious plan for working with states, cities, and local government to cut the backlog of road repairs in half, repair half of the nation's structurally deficient bridges, revitalise the shrinking Highway Trust Fund, and create six million new family-sustaining jobs."
He added, "AEM looks forward to continuing the dialogue with Mr. Buttigieg on how to advance our shared vision for a 21st century infrastructure."
Biden has been urged to make infrastructure investment a priority in his new administration. To that end, he was quoted, "Mayor Pete Buttigieg is a patriot and a problem-solver who speaks to the best of who we are as a nation. I am nominating him for Secretary of Transportation because this position stands at the nexus of so many of the interlocking challenges and opportunities ahead of us."
Construction industry officials have called for progress and cooperation in the repair and rebuild the nation's aging infrastructure.
"We are ready to work with the incoming administration and Congress to help craft an agenda that is focused in rebuilding infrastructure and reviving the national economy," stated Stephen E. Sandherr, chief executive officer of Associated General Contractors of America (AGC). "To that end, we are eager to work with the president-elect as he and his team fashion their promised infrastructure investement proposals."