Planet Smart City launches São Paulo development
By Leila Steed04 December 2019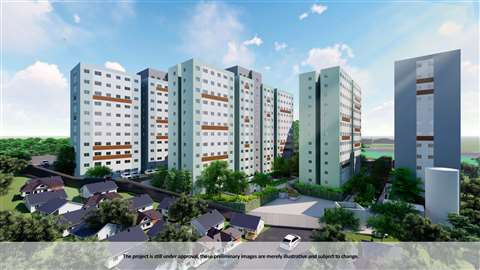 Affordable housing developer Planet Smart City (Planet SC) and real-estate specialist InLoop are to build more than 2,250 apartments in São Paulo, Brazil.
To be launched in 2020, the development comprises a total of three projects that Planet SC said would integrate modern and functional design with smart solutions to offer residents improved quality of life.
Susanna Marchionni, Planet Smart City's Brazil CEO, said, "The launch of our partnership with InLoop and the creation of a large-scale affordable housing development in a city as vast and vibrant as São Paulo represents a significant development for Planet Smart City."
According to Planet SC, which aims to help to address the world's housing crisis, an estimated 1.2 million properties need to be built in Brazil every year for the next ten years in order to meet demand. The country's housing deficit is currently said to have reached 7.7 million units, with 20% of the population living in inadequate accommodation.
Gianni Savio, Planet Smart City's Global CEO, said, "People are always at the centre of our project and São Paulo residents are going to have high-quality homes at affordable prices which will soon be available to them.
"By integrating technological, sustainable and social initiatives and best practices, our developments empower residents within more socially inclusive and collaborative communities that create long-lasting value."
The São Paulo development will see the construction of apartments with smart solutions used in the planning and architecture, technological systems, environment and social innovation.
Through the use of a free app, the Planet App, residents will be able to manage energy consumption at home and stay informed about local updates and community initiatives.
Earlier this year, with its Smart City Laguna already under construction, the developer also announced the launch of its second smart city in Natal.