Plans unveiled for phase one of Silk City
By Andy Brown21 February 2019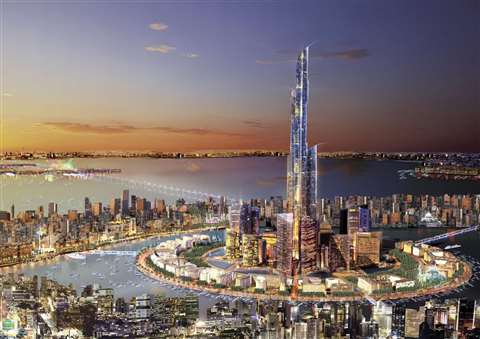 Plans have been revealed for the first phase of a scheme to build a 250km² city in northern Kuwait.
According to local media reports, the first phase of the Silk City project (known in Arabic as Madinat al-Hareer) will include a rail network, an international airport and an industrial hub. The first phase will cost an estimated US$86 billion.
Chinese construction firms will be heavily involved in the project – details of phase one of the scheme were published by Kuwait's state news agency after a visit to the country from a Chinese delegation.
The delegation included members from the China Communications Construction Company and China Development Bank.
Future stages of development are reported to include housing for over half a million people, a sports stadium and the 1km high Mubarak Al-Kabir tower.
The project is expected to take 25 years to complete at a cost of US$132 billion. The Kuwait government hope that it will boost tourism and investment.