Tobroco-Giant expands
By Thomas Allen15 July 2019
Skid steer manufacturer Tobroco-Giant is investing heavily in growing its production facilities in Oisterwijk, the Netherlands.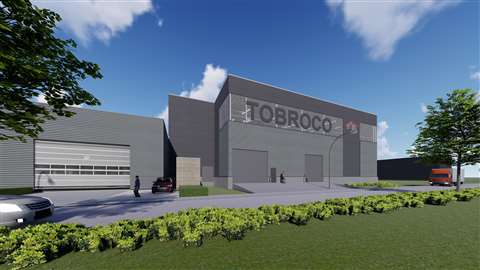 In 2018, the company spent €4 million developing the productionn lines for its new G4500 loader range and telehandlers, as well as various pre-assembly stations for engines, cabins and telescopic arms.
This year, Tobroco-Giant intends to invest a further €14 million in its production facilities, including the addition of a new warehouse, on which work is due to begin in October.
In total, the new addition will add 8,000m2 to the factory and it will be divided into two stories to optimise the use of the space. The 16m-tall warehouse, which will be fed via several new loading docks, will be used for servicing, production and the storage of parts.