Tracking and 're-rent' system launched
A French start-up company is offering a simple way for contractors to track their equipment fleets and rent their idle machines.
ShareMat, based in Nantes and formed in mid-2017, has developed a small black-box that incorporates a GPS tracker and a vibration sensor that will detect when an engine is running and record operating hours. The system eliminates the need to connect directly to a machine's engine or electronics.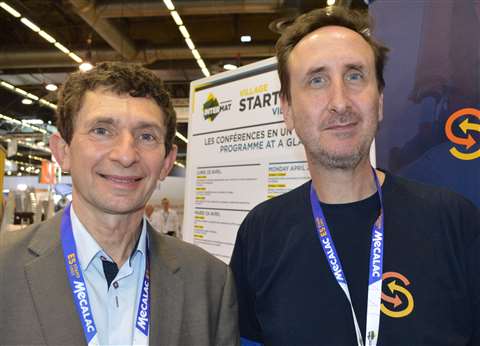 The device can be used by contractors as a simple telematics system for fleet management – with machines viewed via a web portal – and adapted to allow contractors to rent their machines to other equipment users. The two features are called ShareMat Fleet and ShareMat Rent.
Depending on the subscription level, contractors can specify which machines are available for rent, set prices and define who is able to see the fleet, ranging from a limited number of 'approved' contractors to open access.
Jean-Luc Firmin, the company's founder and CEO – who previously spent almost four years with construction equipment maintenance specialist TP Assistance – told International Rental News that 300 boxes were already in operation in France since the official launch in January, with a small number working in Belgium. Its largest customer so far is waste management group Séché Environnement.
Firmin, speaking at Intermat, said the reaction from rental companies - who might consider the model to be competitive – had actually been positive; "They have said to me 'You are showing owners that they should consider equipment on the basis of usage rather than ownership, so you are promoting our business'." He said small rental companies could also use the system to manage their fleets.
The company aims to create a multi-lingual platform with a view to launching it internationally during Bauma next year; "Very quickly we can enter other countries", said Firmin.
There are several different levels of payment structure, a combination of monthly fee per unit plus a cut on each transaction. The 'Start' level, for example, costs €15/month/unit plus a 25% transaction fee.
The company was exhibiting at Intermat as part of the Internet 'start-up' village.