Welcome to the CEA's Plantworx News service
By Leila Steed08 September 2021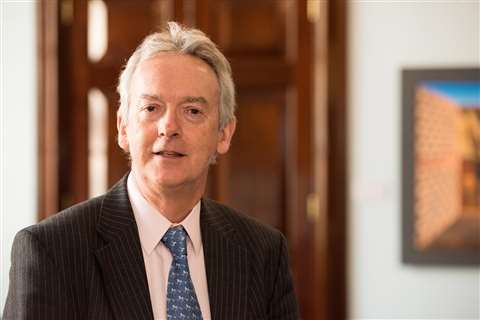 Rob Oliver, the CEO of the Construction Equipment Association (CEA), has launched the inaugural issue of the organisation's new Plantworx newsletter.
The trade association leader, who has guided the growth of the CEA for the past 20 years and who was pivotal to the founding of its Plantworx event, announced the digital news service with a welcome message to its readers.
"In my two decades in the Chief Executive's hot seat for the Construction Equipment Association (CEA), I cannot recall a time when there has been so much product innovation," said Rob Oliver, Chief Exec of the CEA.
"Manufacturers and suppliers up and down the supply chain are embracing the opportunity for our industry to play a key role in framing a sustainable future for construction and the UK economy.
"Now, with our Plantworx events brand, we are joining forces with KHL to launch this fortnightly digital newsletter centred on the UK."
Catering primarily to Plantworx attendees and exhibitors, as well as to contractors nationwide, Plantworx News will provide readers with the most important exhibition, industry, project and product developments.
It will also deliver key information about the live Plantworx event, the next edition of which will be held in June, 2023.
[Click here to subscribe to Plantworx News]
Oliver said, "Together we aim to keep you up to date with all things Plantworx and to turn the spotlight on our roster of Plantworx exhibitors, with features on how they are moving their companies forward as new technologies, new challenges and new opportunities help drive their businesses.
"I hope you will find this to be a handy digest of news on products, people and companies in and around our dynamic world of construction equipment."
The launch of Plantworx News comes as Oliver prepares to step down from his role at the CEA after 20 years of service.
The first ever CEO of the trade association, which was established in the late 1990s and now has around 150 members, Oliver was originally due to leave the role more than a year ago but stayed on to steer the organisation through the global pandemic.
In an announcement made earlier this week, he named Suneeta Johal as his successor.
Oliver, said, "The original plan was that I should step down a year or so ago, but covid-19 struck and I agreed to stay a little longer."
"Now the time seems right to step aside and let Suneeta bring a fresh, and younger, approach to what is undoubtedly a great job to have."
Described as having a strong background in association leadership and research, Johal is the former director of commercial development for the Association of Independent Professionals and the Self-Employed (IPSE).
Johal is due to take up her new role with the CEA on 4 October, 2021, and will be responsible for "strengthening and developing" the CEA for the future.