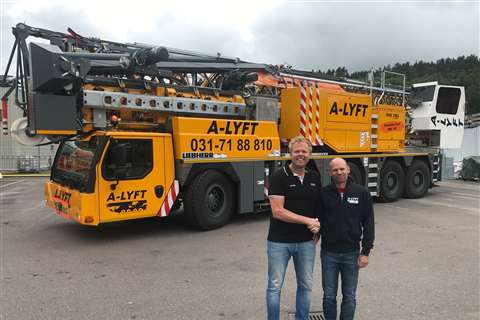 A-Lyft buys first Liebherr MK 140 in Sweden
By Christian Shelton20 July 2017
Swedish crane rental company A-Lyft has taken delivery of a Liebherr MK 140 mobile construction crane. Liebherr says it is the first mobile construction crane of this type in Sweden.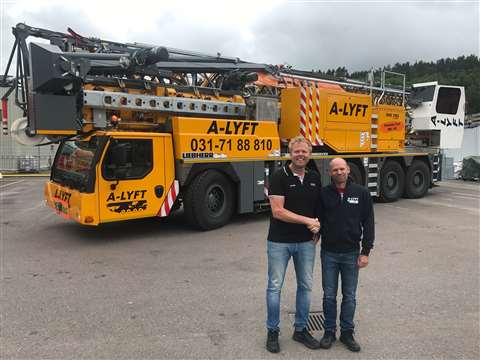 The MK 140 mobile construction crane is a compact five-axle model whose capacity in its crane class was previously the domain of cranes with a higher axle class, claimed Liebherr. The MK 140 has a transport dimension of 16.0 m with a 60 m jib carried on board. The MK 140 was being used in Gothenburg just a few days after delivery. According to Stefan Ekstam, managing director of A-Lyft, the crane will be utilised on many city-centre projects where its 94 m hook height and 65 m radius will be invaluable.
Prior to taking delivery of the crane, staff at A-Lyft travelled to Liebherr's manufacturing plant in Biberach, Germany to receive training in how to operate the MK 140.
The crane was purchased through Swedish Liebherr dealer ALFAB.