A new platform for used machines
Euro Auction bid catcher Declan Falls in action at the recent record-breaking Hewden crane sale in the UK
According to the recent World Construction and Agricultural Equipment Report by Euro Auctions, based in Northern Ireland, the outlook for the global construction equipment market looks positive over the next few years, which is predicted to push up sales of used equipment.
Since the process of conducting a sale can be time-consuming, though, Marcus Smith of UK-based BPI Auctions said that online auction sites are becoming an increasingly popular option for equipment disposal.
Although the global construction equipment sector has suffered over recent years due to sluggish economic conditions, the Euro Auctions report suggested that it is generally expected to boom towards the end of the decade. This is due to increasing industrial, residential and commercial construction activities, global economic growth, and rising public-private partnerships driving the market.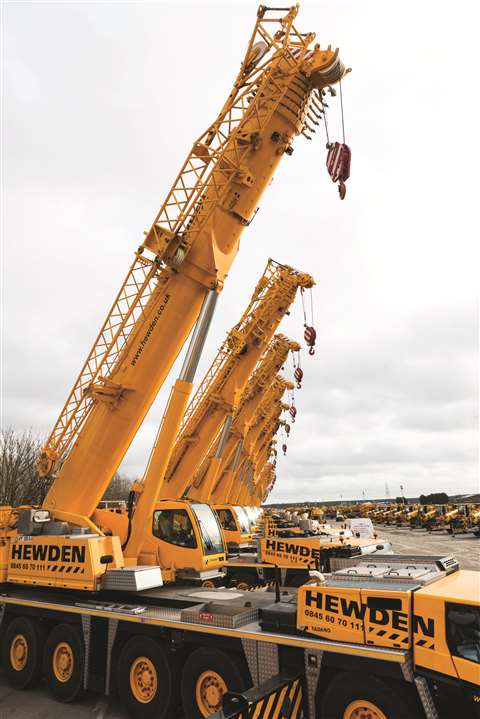 This has a direct effect on used equipment because the volume of used but well-maintained equipment sent to auction for disposal increases as new equipment is purchased.
Focusing in on Europe, for example, used equipment has attracted strong resale prices, which has been reflected in the rise in total auction hammer prices achieved.
This is believed to be due, in part, to the fact that the replacement of equipment had been deferred following the 2008 to 2009 crisis and companies were now replacing them for domestic projects that require fresh machinery.
This stock churn from the likes of smaller construction companies, civil engineering firms and to an extent the agricultural sector is likely to continue for the next couple of years, according to the report, and prices are generally expected to remain buoyant. This is expected to be true even if fewer used pieces of equipment were to come to auction as demand with reduced supply could drive the market even higher.
The report suggested that in the Middle East the construction sector is set to remain buoyant for some time to come. Each new construction project typically demands large quantities of equipment, some of which are moved across from recently completed projects. But demand for both new and increasingly low-hours used equipment sourced either in the region or purchased in other markets and shipped in is becoming more common.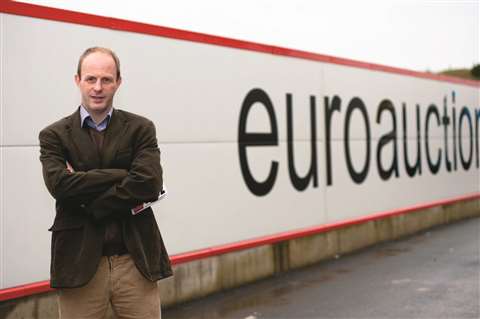 Jonnie Keys, commercial manager at Euro Auctions
Increasing interest
In fact, Euro Auctions has recently expanded into this region, opening a new permanent sale site in Dubai.
The 91,000 m² site includes a purpose-built auction complex covering over 3,000 m², with a 360-seat, fully air conditioned enclosed auction arena, along with ancillary buildings, workshops and infrastructure.
Jonnie Keys, commercial manager at Euro Auctions, said, "We have seen increased participation in our European and American auctions from the Middle East region over the past year and in particular in the last six months, and indeed have had numerous customers who have requested that we take a larger part in this region, which this facility will allow in addition to growing our customer base."
The Euro Auctions report also said that today, more than ever before, used construction machinery is a global commodity, being traded across the world from where it is currently required to where it will be needed in the future. It is important, then, for sellers to be prepared to ship their equipment around the globe.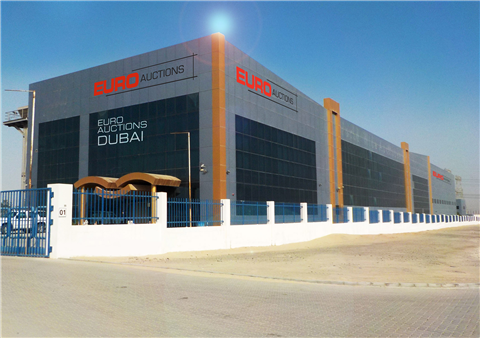 This was true of the recent multi-record breaking Hewden crane disposal sale in the UK, where more than €37.5 million ($42.8 million) worth of Hewden mobile cranes were sold in just four hours and then shipped off around the world.
Bidders from 30 countries participated in what is believed to be the world's largest single one-day mobile crane sale, with 130 cranes involved. Also, it is interesting to note that while 600 interested bidders attended the event in person, almost 1500 bidders registered online, with 15% of the total winning bids going to online participants.
21st century auctions
Online interest has also been strong for US-based Yoder & Fey Auctioneers, which has been part of Euro Auctions since the beginning of 2017.
Since introducing a new international online bidding platform, the company has reported strong growth – in particular, a flood of online bidding during its latest auction in Ashland, Ohio, US.
Peter Clark, CEO of Yoder & Frey
Online sales were said to be up $1.5 million on the previous auction and buyers from over 95 countries signed up to the platform, which, according to Yoder & Frey, demonstrates the international appeal and growing demand for quality used construction equipment.
Peter Clark, CEO of Yoder & Frey, said, "There are no barriers for buyers; it provides a truly global reach and is also great for consignors."
He added, "What's more, we can directly market each individual piece of equipment to a known audience of over 140,000 registered users. Plus, we can analyse the bidding and final hammer data in detail, further helping us target interested buyers with quality and relevant lots."
The platform has apparently seen an increase in transactions year on year, with a 25% increase recorded between 2015 and 2016. To date, approximately 100,000 lots have been sold online.
BPI Auctions, which specialises in online asset disposal, has suggested that this turn towards online platforms can be explained by the fact that it quite simply cuts out a lot of hassle and offers greater flexibility.
Established sites will handle the entire sales process, from photographing equipment and writing listings through to processing payments and, where required, arranging temporary storage or transport.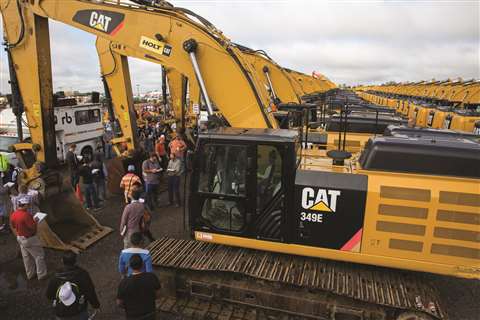 For vendors, this means that sales of surplus or end-of-line equipment are conducted speedily and smoothly, providing a welcome cash boost.
These online platforms are also versatile, with the capacity to handle a variety of equipment, from tools to trucks. BPI Auctions said that wheelbarrows are surprisingly popular items.
Options also exist to tailor auctions to a vendor's exact requirements, thereby moving away from the standard one-size-fits-all approach. A joint sale with multiple vendors is also a possibility.
From the perspective of buyers, a broad selection of items are available for sale at any time, rather than just on the day of a particular auction, with some sites boasting a large volume of all types of equipment and machinery.
Consolidation
US-based IronPlanet, an auctioneer that sells machinery primarily through online platforms, was recently acquired by Canada-based construction equipment auctioneer and distributor Ritchie Brothers for $758.5 million, after receiving unconditional clearance from the US Department of Justice.
IronPlanet holds weekly online auctions and sold around $787 million worth of equipment in 2015. Collectively, Ritchie Brothers and IronPlanet sold over $3 billion worth of equipment in the 12 months to 30 June, 2016.
Ravi Saligram, CEO of Ritchie Bros, said, "Over the last three years, we've been successfully executing on a multi–channel diversification strategy to ensure that the company stays relevant and strong in a changing environment.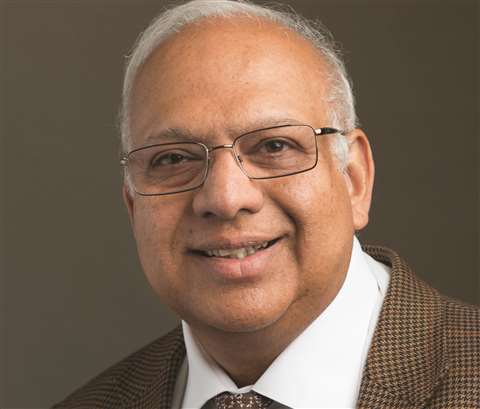 Ravi Saligram, CEO of Ritchie Brothers
"In IronPlanet, we found a company that allows us to continue our rich history of innovation and gives us the tools and talent to transform into a digital information and insights powerhouse."
On completion of the acquisition, Ritchie Brothers launched a strategic partnership with US-based construction equipment manufacturer Caterpillar, which owns a minority stake in IronPlanet.
With an initial five-year term, the alliance makes Ritchie Bros the preferred global partner for Caterpillar to auction off its used equipment both online and live onsite, complementing the existing offerings within Cat dealer channels.
Ritchie Bros has agreed to provide Caterpillar and its dealers with access to proprietary auction platforms, software and other value-added services, with the goal of enhancing the exchange of information and services between customers, dealers and suppliers.
The alliance is also expected to strengthen the relationship Ritchie Bros has with independent Cat dealers around the world by providing them with enhanced and continued access to the global auction marketplace to sell their used equipment.