A-Plant adds to accommodation fleet
By Joe Malone19 June 2017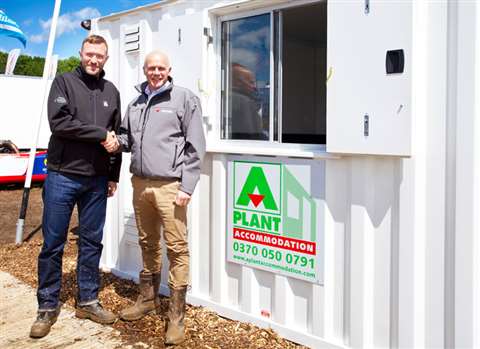 UK rental company A-Plant Accommodation has expanded its fleet with a 50-unit Boss Cabins order, said to be worth around £1 million (€1.14 million).
The cabins – named Comfort Space 7, measure 3.7m in height and offer room for seven workers – will be available to hire from its accommodation service centres nationwide.
The cabins are 100% corrosion resistant and are constructed from robust, fully painted stainless steel, which A-Plant said improved their lifespan and appearance.
The cabins require a generator service every 2000 hours, meaning reduced maintenance costs, while the units also boast ECO+ electrical specifications, providing improved energy efficient consumption.
Ian Needham, A-Plant's director of accommodation, said, "These new units offer our customers more flexible, reliable and secure mobile welfare cabins that comply with all relevant legislation.
"Their high-quality design maximises storage space available to workers, while offering market-leading value, safety and environmental benefits that will make a real impact to our customers on-site."
A-Plant recently announced revenues of £418.2 million (€473.99 million) in 2016 – a rise of 14.6% compared to the previous year.