A year of growth at Klubb
Klubb has come a long way since starting up as a manufacturer of van mounts in 2015, with its headquarters in Ferrières-en-Brie, close to Paris, in France. More recently, the company also moved in truck mounts. Euan Youdale talks to Klubb's president Julien Bourrellis about its activities and plans.
Why did you start Klubb?
Julien Bourellis: We started Klubb with the objective of becoming the number one vehicle mounted platforms manufacturer in Europe within five years.
What are your core products and how do you plan to complete the range (not including former Comilev products)?
JB: We are already the number one in Europe for van mounted aerial work platforms. We want to gain this position in other segments: platforms mounted on pick-up, on tractors and others. For example, we launched in September 2017 a new range of tractor mounted lifts.
Comilev was a recent acquisition, why did you decide to invest in this company?
JB: We acquired the intangible assets of Comilev to accelerate the development of our truck mounted platforms. The Xtenso range by Comilev was a best seller in France for power companies and we are convinced that these products can be successful in other countries in Europe.
Three models by Klubb are currently available:
The first; Xtenso3, is a 18.5m telescopic platform with lateral outreach of 13.90m, designed to be mounted on a heavy truck from 14 tonnes using the chassis or workshop model.
The Xtenso4 reaches a working height of 21m with lateral outreach of 16.40m, mounted on a heavy truck from 16 tonnes.
Finally, the Xtenso5 features a working height of 25.5m and lateral outreach of 20m mounted on a heavy truck from 16 tonnes.
All these models come with unrestricted lateral outreach, three-operator and 280kg basket capacity and a 180° articulated telescopic jib.
Which former Comilev products are in production, and which others will follow?
JB: Xtenso 3, 4 and 5 are in production and more than 50 units have already been sold. We will produce special products for specific countries.
How many products do you plan to produce from your two production sites in France? Which markets will they be destined for?
JB: This year we will have delivered 1200 lifts and within three years we plan to deliver 1700 lifts.
Our network of professional dealers is growing fast and we are proud to have partnerships with 16 dealers who trust us and distribute our products in Poland, UK, Belgium, Sweden, Germany or Norway…
I know that export is an important part of your business, what assembly and distribution arrangements do you have in other countries so far?
JB: We work with exclusive dealers who buy lifts already mounted on vehicles or who have the technical capacities to assemble the upper structure on the trucks themselves. It's really up to them to decide what solution is the best for them.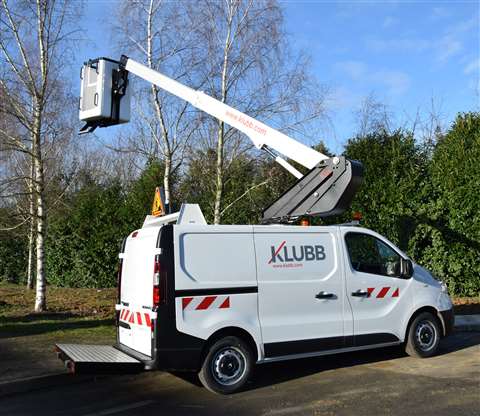 What export expansion plans do you have for the future?
JB: Our group is well positioned in Europe but we need to develop in Americas and Asia and so we exhibited at ICUEE (US) in October.
What other services do you offer and how does will this help the development of your company?
JB: We always have 10 new machines, for each model, ready to leave if a client requires a solution in a hurry.
We hold approximately 70 used machines in stock and a huge range of spare parts are available from stock for dealers and direct customers. We are able to provide a very reactive technical support.
Thanks to our integrated design office we try to design machines with lower total cost of ownership for each country.
Our commitment is to offer the highest standard of quality in our products and to provide outstanding levels of service, regardless of whether the product is bought directly from us or through one of our distributors.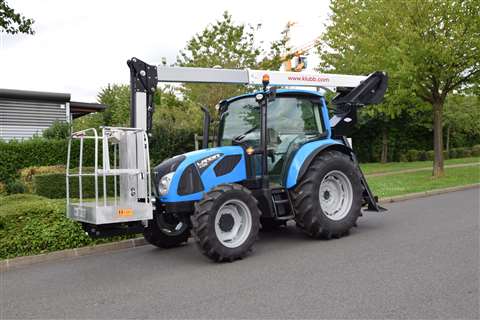 How do you see the future for your type of products on an international level? Including outside the markets you currently work in?
JB: We specialise in matching the right platform with the correct host vehicle - van, chassis, pick up or heavy truck - for the intended application. The evolution of these vehicles, the changes in regulations and the diversity of these vehicles in the different countries make our business more challenging every year.
What trends do you see happening in the sector?
JB: Market consolidation because volume is becoming a key aspect to better serve international clients.
What challenges do you face now and in the future when it comes to production or expansion?
JB: Our position as number one in France enables us to calmly build our partnerships and our international development. We have been a distributor for almost 20 years and we understand the needs of each dealer at the export level.