A.Hak wins Baltic Pipe contract
By Mike Hayes14 January 2020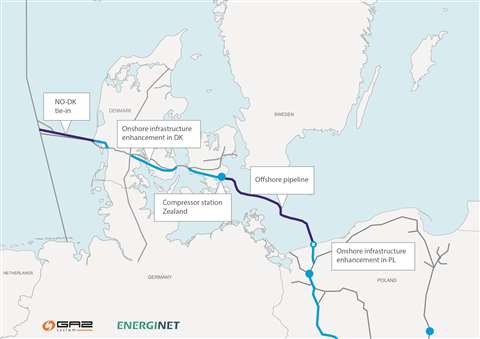 The Netherlands-based pipeline company A.Hak International has been awarded a contract to construct the onshore element of the Baltic Pipe natural gas project.
The pipeline, which will run from the Norwegian sector of the North Sea, to Poland, via Denmark, is being jointly developed by the Danish energy company Energinet and its Polish counterpart Gaz-System.
A.Hak will be responsible for all works required for the Danish onshore element of the project, which encompasses a total of 70km of gas pipeline on the Danish island of Zealand.
Once completed, the €1.8 billion, 900km Baltic Pipe project will reduce the dependence of European countries on Russian gas.
The project has been listed as a project of common interest by the European Commission, which last year granted it funding to the tune of €215 million.