ABLE Equipment Rental purchases Mobile Lifts' assets
By Lindsey Anderson12 July 2018
The New York-based equipment rental company continues its growth streak.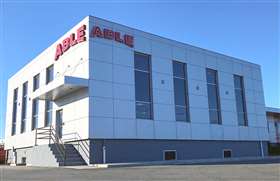 New York-based ABLE Equipment Rental, Inc. has purchased the aerial equipment assets and service operations of Mobile Lifts, Inc. of Norristown, PA. The transaction will allow the facility to operate as the newest branch of ABLE Equipment Rental. ABLE will retain most of the current Mobile Lifts staff with plans to grow the team immediately. It will operate it as its fifth location in the northeast.
Mobile Lifts was founded in 1969 and its fleet primarily consists of access equipment.
ABLE has seen consistent growth over the past six years. When it joined the ALH Aerials20 ranking in 2012, the company owned 423 pieces of access equipment. Last year, it registered having 1,361 aerials in its fleet – a 221 percent increase in five years.
Located on two acres in Montgomery County at 2 Liberty Avenue in Norristown, ABLE's newest branch is 45 minutes outside of Philadelphia. ABLE said the facility is ideal to service the King of Prussia area and is situated to deliver equipment throughout the region.
"We're extremely excited to welcome Mobile Lifts to the ABLE family," said Steven Laganas, ABLE's chief executive officer. "Their 40-plus year history along with a very loyal customer base was certainly one of the factors that helped us in our decision-making. I look forward to partnering with Mobile Lifts' knowledgeable and talented team."
"Strategically, it will allow us to continue to serve as a reliable provider of aerial equipment for Mobile Lifts' current commercial and industrial clients," said Chris Pera, ABLE's chief operating officer. "Additionally, we'll be able to offer a wide range of machines for rent and for sale to fulfill their specific construction equipment requirements."
Details of the transaction were not immediately available.