Absolute Rigging adds wind division
By Alex Dahm29 September 2020
The number of wind turbines in South Africa is on the rise. Absolute Rigging and Transport has set up a new division, called Absolute Wind, to focus on transporting wind turbine generator components for the renewable energy industry.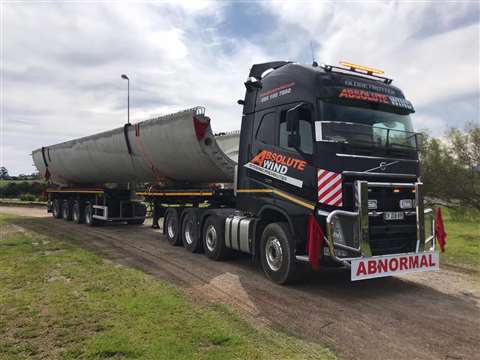 To move the large concrete tower segments Absolute Wind uses a fleet of extendable 4-axle TeleMax flatbed trailers from manufacturer Faymonville headquartered in Luxembourg. Absolute Wind is a key partner in South Africa, Faymonville said. The company also runs other Faymonville trailers for wind energy projects all over the country.
See a video of the new Faymonville trailers here.