AC Milan and Inter to build new stadium
By Joe Sargent24 June 2019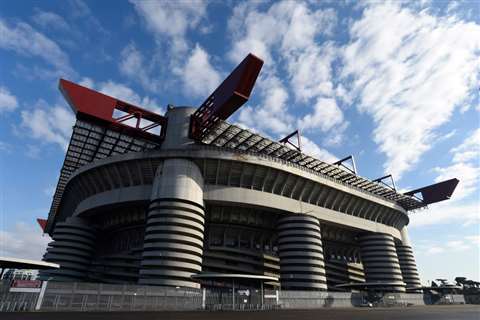 Italian football teams Inter Milan and AC Milan are expected to submit a planning application this June to knock down the existing San Siro stadium in Milan, Italy and build a new €700 million replacement.
Inter and AC Milan initially considered renovating the existing stadium, but with the two clubs currently sharing the stadium and playing two games a week at the facility, the plans were rejected as a result of economic and time constraints.
The joint focus now for both teams is to finalise their plans to present to the city council of Milan and hope construction work can begin by the end of the 2019-20 season.
Should approval be granted for the new stadium, it could be ready for use at the start of the 2022-23 football season.
Once construction has been completed, the new stadium might be the stage for the opening ceremony of the 2026 Winter Olympics if Milan and Cortino d'Ampezzo's joint bid is approved by the International Olympic Committee.
The new stadium complex is rumoured to be based on New York's Metlife Stadium, home to the NFL franchises, New York Giants and New York Jets. Included in the new build will be space for commercial stores, Inter and Milan's offices and club museums.
The existing stadium has been an iconic part of European football for decades and for this reason a section of the existing ground might be preserved as a 'symbolic landmark'.
As a way of preserving the visual appeal of the local area, the new construction will be built slightly below street level. However, the new stadium is likely to have a reduced capacity of 60,000 from the 80,000 of the former stadium.
Inter and AC Milan must now decide how they will tender the construction project going forward.