Accelerated growth in Irish construction
By Joe Sargent12 March 2019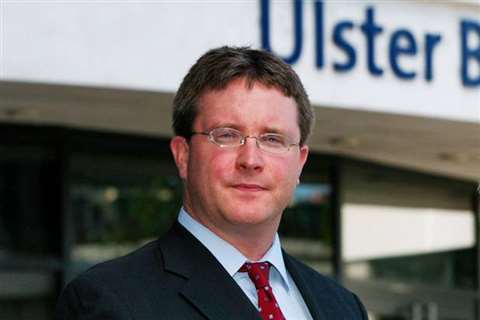 The rate of growth in Irish construction has reached a seven-month high according to Ulster bank, based in the Republic of Ireland.
This sharp rise in Irish construction activity was reflected in the Ulster Bank Construction Purchasing Managers' Index (PMI) – a seasonally adjusted index designed to track changes in total construction activity, and part of a larger survey – at 60.5 in February, up from 54.6 at the start of 2019.
A score on the PMI of 50 would represent no change so the bank claims these results point to a significant increase.
It was also said that construction activity in Ireland has been increasing on a monthly basis since September 2013.
Simon Barry, chief economist Republic of Ireland at Ulster Bank, said, "Growth in Irish construction accelerated markedly in February, according to the latest results of the Ulster Bank Construction PMI survey.
"The strengthening performance in February was driven by particularly rapid activity growth in residential construction which was the strongest performing category last month."
Housing activity led the upturn during February at a nine-month high of 64.3. Commercial construction activity also expanded at its quickest rate since May 2018, with a figure of 62.2.
Civil engineering was the weakest performing construction sector, with activity falling for the sixth consecutive month to 46.9.
Growth of activity was attributed to an upturn in new orders. Inflows of new business were said to increase sharply in February and at the fastest pace since June 2018.
Firms indicated that increased market activity and the start of new projects were the principle factors behind new work in February.
Anecdotal evidence from firms indicated that there was increased input purchasing in response to greater customer demand.
However, some firms stated that they had increased purchases to build up stocks to mitigate any supply issues resulting from Brexit (the UK's decision to leave the EU). Vendor performance meanwhile deteriorated further in February.
The sentiment among Irish construction firms remained strongly positive during February. Some panellists expect activity to rise over the coming 12 months, as a result of more customer orders and improving economic conditions. The bank's survey also revealed that optimism remained above the series average. This was despite confidence edging down to a 67-month low, amid concerns over a potential slowdown in customer demand.