Access Alliance appoints new chair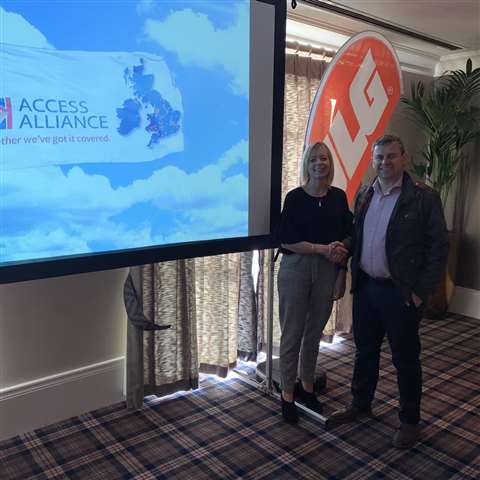 The UK's Access Alliance association has announced Michelle Warren as its new chair.
Warren is a director at Warren Access, which has branches in Newcastle and Huntingdon, and has been a member of the Access Alliance since 2015.
The association confirmed the appointment at its meeting earlier this month. Warren said, 'I am delighted and proud to have been appointed to the position of chairwoman of the Access Alliance, especially as I am the first female to take the seat.
"My primary focus over the next 18 months will be to build on the success of my predecessors and ensure that the Access Alliance continues to grow its benefits to both the members and their customers."
Outgoing chair Steve Simmons, from Star Platforms, added, 'It was with great pleasure to handover to Michelle, who has always been a great asset to the association and I now wish her all the best for her time in the Chair."
"I thoroughly enjoyed my 18 months as chairman of the Access Alliance, during what was a very busy time for the association. We launched our new website, along with the new members online portal, and introduced the all new Associate Member scheme. This has helped the Access Alliance grow to having over 15,000 machines for hire from over 70 UK-wide locations."
At the meeting, a vote also took place to appoint the association's new vice-chair, with past chairman Jonathan Till of GTAccess taking the position.