Access, Lift & Handlers - Product focus: Electric scissors
By Lindsey Anderson05 March 2012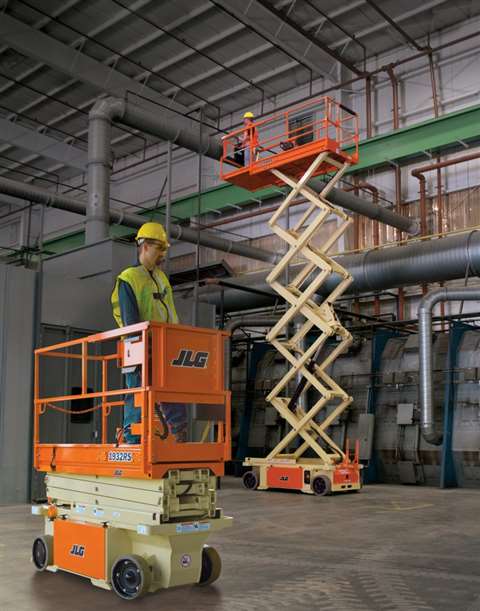 Over the course of the last year, a bevy of new electric scissor lifts have been introduced to the market. In the latest issue of ALH (March/April 2012), we report on these new machines plus a jobsite where only electric scissors were used.
They came in waves - the new electric Crossover Series from MEC Aerial Work Platforms; electric versions of Terex Aerial Work Platforms' rough terrain '69 series;' JLG's two new rental-friendly electric scissors and another anouncement to come soon (but we're holding that information back until our magazine goes to print.)
Despite this electric focus, some say these machines still aren't getting due they deserve. "There still exists a certain stigma surrounding electric machines that they are unreliable, lack the brawn for tough jobs, and don't perform well in hostile environments," says Matthew Gauer, strategic business development with MEC.
"I can't discount the experience of industry veterans and construction professionals - and if people are set against electric rough terrain scissor lifts, they will be - [but] I believe there is a truth with all things in that if you take care of them - they take care of you.
"When [our electric Crossover series] is maintained as scheduled, charged after duty and protected from improper use - the machine performs as good as any equally cared for and maintained combustion powered lift."
To that note, manufactures are continuing to work on engineering and developing RT electric scissors that meet the performance threshold of their rough terrain diesel counterparts.
"[When this occurs], it becomes a more convenient machine to own with the added benefit of less serviceability," says David White, president of MEC.
"The reduction of required service is due to less moving parts, elimination of systems inherent to combustion machines, and not having to maintain against the constant vibration caused by an engine."
For the full story, please see the March/April issue of Access, Lift & Handlers.