Access Vegas: what's new at ConExpo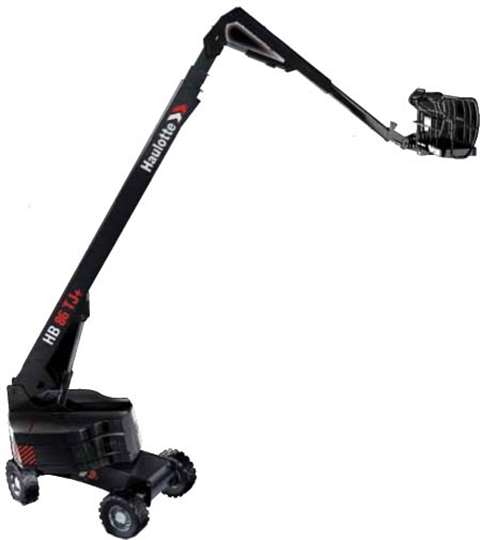 ConExpo's 2000 exhibitors include over 35 access and telehandler suppliers from around the globe eager to display their equipment to visitors drawn to the "entertainment capital of the world". Access is an international business, and ConExpo is truly an international show.
For example, Haulotte is bringing its new 86 ft working height, telescoping boom, the HB86 TJ, from France for the show. The machine features a 16 ft telescopic jib for additional access flexibility, says the French company.
Alimak Hek is introducing new lines of modular work platforms and a new hoist, and Snorkel is showing the models it is now manufacturing in the US as a result of its acquisition by Tanfield.
The International Powered Access Federation, and its US subsidiary, Aerial Work Platform Training Inc (AWPT), have again managed to engineer a big presence at a major international show, taking a stand of 8000 ft2 to create the IPAF Safety Zone (Booth SZ1000, West Blue Lot).
IPAF, which has received support from ConExpo organizers in creating the zone, will have a dynamic 15-minute demonstration on the dangers of not wearing a harness in boom type platforms. The show will run at 10:00, 12:00, 1:00, 2:00 and 4:00.
Look out also for other manufacturers from outside the US that want to get in front of the large ConExpo crowds. These include hoist manufacturers Boada from China, Camac from Spain, and Raxtar from The Netherlands; Italy's compact equipment builder Hinowa; and compact vertical mast manufacturer Braviisol from Italy.
Also making a big presence is MEC Aerial Platforms. It is showing its first boom lift, the M40T, and its first mid-sized rough-terrain machine, the 43 ft working height 3772RT HD. The California company will also show two large, "green", electric scissor lifts, designed for the European market and launched for North America.
Telehandler offerings will be strong at ConExpo, with a "super" compact model from JLG and bigger machines from JCB, Faresin, and Pettibone. At the very top of new models, in terms of size, is the 23100 lb lift capacity MHT 10210 from Manitou, the first of its heavy-duty range of machines to be introduced to North America.
It's not just totally new products that deserve a visit. JLG, for example, has enhanced its ES scissors with reliability and maintenance features (see page 51).
Our full guide to the access exhibitors is below, and we will also provide additional last-minute news in our ConExpo 'Stop-Press' issue in March. Access International once again attends, with publisher KHL Group, and we invite readers to our stand number S-597. See you in Las Vegas!