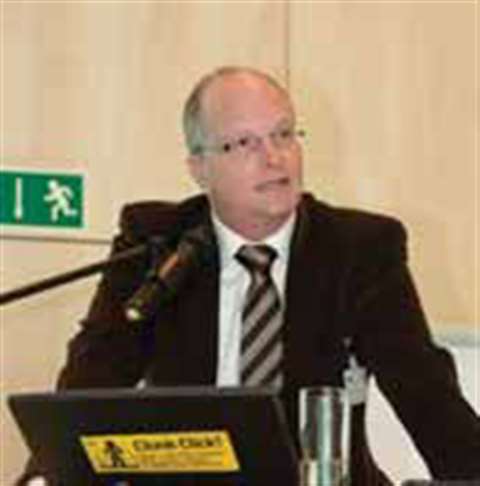 Hubert Gardemann, marketing manager of Gardemann Arbeitsbuhnen, told delegates that it was very important for access rental companies "to be prepared for an investigation after an accident."
He said investigators would want to investigate the machine involved in the accident; the operator; and the processes of the rental company.
The platform will be confiscated and investigators will take control of documentation related to the machine. One key issue will be to establish whether there is a consistent service history for the machine.
Regarding the operator, health and safety officials will want to know his level of responsibility; his education and training record; and whether he was under any work pressure at the time of the accident. More generally, they will ask about any advice given to the customer and whether a site inspection was carried out in advance.
Companies, said Mr Gardemann, need to establish clear responsibilities and procedures; retain complete documents; keep records over a long period; and prepare your staff.
"More than 500000 people are working day to day with access platforms", said Mr Gardemann, "In the future, even more people will rely on our long–standing experience. I'm convinced that our strengths – experience, efficient equipment and safety standards – will form a solid basis for all people to rely on our companies."