Accreditation for Heightsafe
Heightsafe Systems, a leading UK-based provider of work at height products, services and training, has been awarded an accreditation in the Investors in People standard.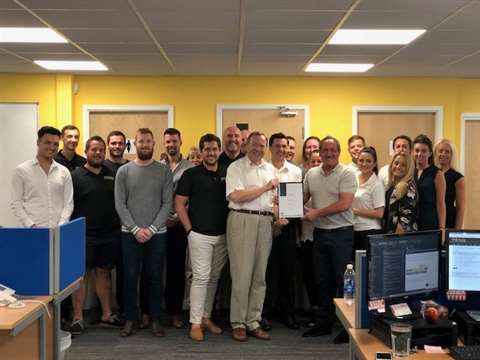 Heightsafe Systems has grown exponentially in the nine years that it has been in operation.The family business employs over 50 full time team members, including two apprentices, across four UK offices, striving to strengthen health and safety culture for clients nationwide.
Investors in People is an international standard for people management, defining what it takes to lead, support and manage people effectively to achieve sustainable results. Underpinning the standard is the Investors in People framework, reflecting the latest workplace trends, essential skills and effective structures required to outperform in any industry. Investors in People enables organisations to benchmark against the best in the business on an international scale.
Paul Devoy, Head of Investors in People, said, "We'd like to congratulate Heightsafe Systems, as the Investors in People accreditation is the sign of a great employer, an outperforming place to work and a clear commitment to success. Heightsafe Systems should be extremely proud of their achievement".
Ken Diable, managing director of Heightsafe Systems commented on the award, "I am extremely proud for Heightsafe to have won this award – from the very start nine years ago, I have always wanted our employees to succeed and to better themselves, with our company ethos being to always ensure excellence in client services. It is truly gratifying to have Investors in People confirm that it is clear to see these values integrated in the company".