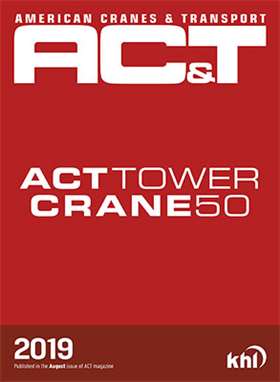 Has the tower crane market peaked? 2018 was a banner year for the market and 2019 doesn't seem to be showing any stress. Economic indicators show a growing market for tower cranes but competition for customers is fierce. Several new tower crane players have entered the U.S. market over the past five years, some that are experiencing solid success.
Supporting documents
Click links below to download and view individual files.