Active Crane Hire enjoys property sector boom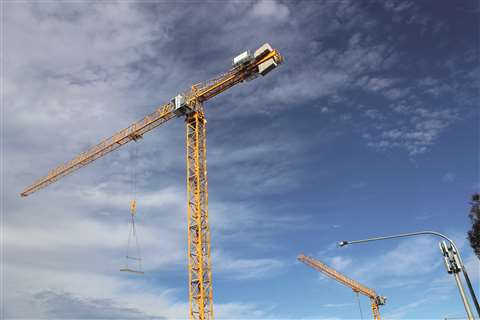 Australian rental firm Active Crane Hire has bought 72 Potain cranes over the last three years, mostly MCT 88, MCT 68, and MCT 205 units, in order to keep up with the surge in property activity currently happening in Sydney, Australia.
The company's managing director, Hermann Buchberger, commented, "Three years ago, we saw there was going to be an increase in residential building projects, especially medium-density developments, so we knew the size and number of cranes we would need and that there would be a particular focus on developments over five stories. Work levels remain high and at present we're handling around 100 residential projects a year."
Currently a number of Active Crane Hire's Potain MCT 205 units are being deployed on two high profile projects: the first is a luxury residential development in Eastwood with four six-storey towers; the second is a luxury house on the waterfront of Point Piper – one of the most expensive suburbs in Australia. There are three MCT 205 cranes on the Eastwood project, while at the Point Piper home development a single unit is helping with construction, having spent almost a year supporting excavation works.