Adapteo growth driven by rental
By Thomas Allen19 August 2019
The first financial results of mobile space rental business Adapteo, which was spun off by Cramo earlier this year, show that its Rental Space business is driving growth in the company.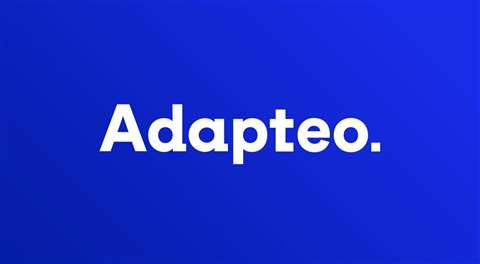 In the second quarter of 2019, rental sales amounted to €32.6 million, representing 5% growth in constant currencies compared to €31.4 million in the second quarter of 2018. Meanwhile, the company's net sales came to €53.7 million, up 2% in constant currencies.
Comparable EBITDA (earnings before interest, taxes, depreciation and amortization) increased by 9% to €22.9 million, while operating profit dropped to €7.1 million in the second quarter. Growth capital expenditure was also down, from €14.7 million in the second quarter of 2018 to €11.5 million in the second quarter of this year.
Philip Isell af Lind Hageby, President and CEO of Adapteo, explained, "Our growth capex decreased due to reinvestments required to replace the relatively high number of modules disposed during the quarter."
He added, "We expect to continue significant investments in new fleet throughout the year."
Looking at the first half of the year as a whole, rental sales showed growth of 8% in constant currencies, reaching €65.8 million. The company's net sales reached €106.5 million, representing a 2% increase.
Comparable EBITDA in the first half of the year was up 13% to €45.3 million, while operating profit fell to €14 million, from €22.5 million in the first half of the previous year.
With regard to growth capital expenditure, €22.3 million was invested during the first half of the year, but this was less than the €26.3 million invested in the equivalent period last year.
Hageby said there was strong comparable EBITDA growth in the Rental Space business, driven by rental sales growth, indirect cost savings and sales of rental modules.
He said, "The private rental market in Sweden remained stable and we started, among others, the first phase of a €6.5 million and 5,850m2 server hall project in Northern Sweden."
Although public rental demand in Sweden was somewhat lower during the period, Hageby went on to say, "We expect a higher market activity in H2, but at a slower pace than in the previous year."
"In Finland, the utilisation rate and prices per square meter remained stable. Demand for new rentals decreased but picked up towards the end of the period."
Hageby also said the integration of recently acquired Nordic Modular Group is proceeding as planned; "We expect the full annual operational cost synergies of three to four million euros to be reached by the end of 2020."
Looking ahead, the company believes the demand for modular space solutions will be supported by structural demand drivers such as urbanisation and ageing building stock.
"The rental market is expected to grow over 10% in Finland and Denmark, and 5 to 10% in Sweden, Norway and Germany," said Hageby.